Effective Strategies For Class 10 English Exam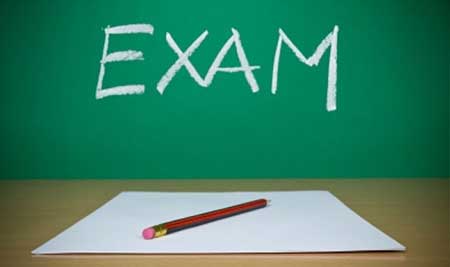 In the CBSE Class 10 curriculum, English is considered the most important language and subject that students can't ignore in any situation. Having command of this language can help you to stand out from the rest of the people out there in the world and build your identity. Many students in class 10 are unable to understand this subject despite knowing its importance.
Generally, they don't focus on grammar as they don't know the fact that it is the highest-scoring section in the English question paper that might help them to score full marks in the board exams.
If you want to get the highest scores in your English exam, keep reading the article as we'll be discussing some useful tricks to reach your goal.
Know The Exam Pattern of Class 10 English Question Paper
When you are preparing for the class 10 English exam, first know its exam paper pattern. Here's the pattern explained in detail.
The English question paper is distributed into four sections. Each section is of 20 marks.
Section A- It includes comprehension, unseen passages and poems where students have to write the answers based on them. This section is added to the question paper to check the comprehension capabilities of the students.
Section B- This section comprises writing skills where students have to write content on various genres like an essay, letter, notice or article.
Section C- This portion contains questions related to grammar. The section tests your grammar skills through writing the correct answers of punctuation, synonyms, tenses, and translation.
Section D- Includes questions based on textbook chapters and poems. It covers problems mentioned in the Class 10 English First Flight book.
Understand The Marking Scheme of The English Question Paper
Knowing the marking scheme can be helpful for students as it is formulated in such a manner that assists them to score high marks easily. According to the CBSE guidelines, the marking scheme of the question paper is
Section A (Comprehension)- 15 marks.
Reading-20 marks.
Literature and supplementary- 20 marks.
Grammar- 15 marks
Speaking and listening- 10 marks
Assessment- 20 marks
Plan Section-Wise Strategy
While attempting the question paper, you must make a strategy in your mind on how you are going to solve the paper or which section you want to attempt first. Here's a brief explanation of different sections in the question paper.
Section A (Reading)
It builds comprehension and reading skills.
Read all the passages thoroughly and try to catch the central theme of these passages.
Detect other important aspects of the passages.
Try to attempt all questions whether you know their answers or not. Leaving questions won't help you anyway.
Try to write answers to the questions in your own words to make them look original. This can impress the examiner who might give you good marks.
Enrich your vocabulary so you can understand the correct sense of the question. If you're unable to understand the meaning of a particular word then try to relate that word to the context given.
Section B (Writing)
Carefully write the format of letters, essays, notices to improve your marks. Following the correct format will give you full scores without any extra hard work.
Have a crystal clear understanding of writing letters and articles. You should know how to start writing them, what to write in the body and the conclusion.
Carve a story by reading the given outlines to write the relevant content. Don't write unnecessary things.
Plan and organise content with grammatical accuracy. Use appropriate words to make your content look good.
Section C (Grammar)
Understand each grammar topic clearly. Know its rules and regulations to avoid mistakes.
Solve the grammar-related passages only when you have read them properly and understood their meaning. Don't fill in the blanks without having an idea of what you are writing.
Carefully read the words and phrases to write grammatically correct sentences.
Section D (Literature)
Prepare every lesson given in the textbook thoroughly. Read, understand and memorize every line of the chapter carefully.
Don't forget to learn the names of the chapters along with their authors with accurate spellings.
Understand and learn the basic concept or the central idea of every chapter.
Write your answers based on interpretation, inference and comprehension.
Identify the phrases or words from which chapter they have been taken and try to understand their sense. And identify the speaker.
 Write grammatically correct answers with 100% accuracy. Use relevant words and write the correct spellings to make a good impression on the examiner.
Section-Wise Time Management
During your exam, it is important to manage time so you can complete writing your paper on time. Here's how you can distribute your total writing time into different sections.
Section A 
Try to complete both passages in 40 minutes. This is the time for you to read passages along with writing their answers.
Section B 
In the writing section, you will be asked to complete two questions only. Each question carries 20 marks. Try to finish this section in 40 minutes.
Section C 
In the grammar section, you must complete three questions in 10 to 15 minutes.
Section D
This section is quite a time consuming one. Attempt to complete all the literature-based questions in the following format.
Complete one passage from the textbook in 10 minutes.
Write answers to the five short questions in 30 minutes.
Finish one long question asked from the textbook in 10 minutes. This question carries 8 marks.
Attempt one long question from the novel in 10 to 15 minutes. Attempting this question can help you to get 10 marks.
Go Through The Sample Papers
The best way to prepare yourself for the exams is to practice lots of sample question papers. Try to solve at least one question paper in a single day, nearly 30 days before the exam. Practising sample papers will give you a realistic feel of attempting the actual question paper in the exam hall.
If you follow the given tricks thoroughly, you'll surely be able to score good marks in class 10 English exam.