Effective Strategies For Class 10 English Exam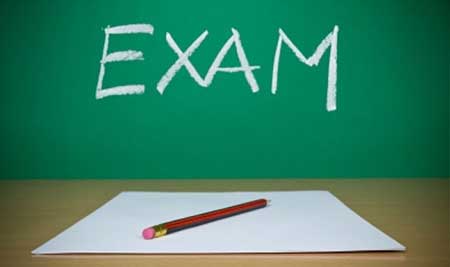 In the CBSE Class 10 curriculum, English is considered the most important language and subject that students can't ignore in any situation. Having command of this language can help you to stand out from the rest of the people out there in the world and build your identity. Many students in class 10 are unable to understand this subject despite knowing its importance.
Generally, they don't focus on grammar as they don't know the fact that it is the highest-scoring section in the English question paper that might help them to score full marks in the board exams.
If you want to get the highest scores in your English exam, keep reading the article as we'll be discussing some useful tricks to reach your goal.
Know The Exam Pattern of Class 10 English Question Paper
When you are preparing for the class 10 English exam, first know its exam paper pattern. Here's the pattern explained in detail.
The English question paper is distributed into four sections. Each section is of 20 marks.
Section A- It includes comprehension, unseen passages and poems where students have to write the answers based on them. This section is added to the question paper to check the comprehension capabilities of the students.
Section B- This section comprises writing skills where students have to write content on various genres like an essay, letter, notice or article.
Section C- This portion contains questions related to grammar. The section tests your grammar skills through writing the correct answers of punctuation, synonyms, tenses, and translation.
Section D- Includes questions based on textbook chapters and poems. It covers problems mentioned in the Class 10 English First Flight book.
Understand The Marking Scheme of The English Question Paper
Knowing the marking scheme can be helpful for students as it is formulated in such a manner that assists them to score high marks easily. According to the CBSE guidelines, the marking scheme of the question paper is
Section A (Comprehension)- 15 marks.
Reading-20 marks.
Literature and supplementary- 20 marks.
Grammar- 15 marks
Speaking and listening- 10 marks
Assessment- 20 marks
Plan Section-Wise Strategy
While attempting the question paper, you must make a strategy in your mind on how you are going to solve the paper or which section you want to attempt first. Here's a brief explanation of different sections in the question paper.
Section A (Reading)
It builds comprehension and reading skills.
Read all the passages thoroughly and try to catch the central theme of these passages.
Detect other important aspects of the passages.
Try to attempt all questions whether you know their answers or not. Leaving questions won't help you anyway.
Try to write answers to the questions in your own words to make them look original. This can impress the examiner who might give you good marks.
Enrich your vocabulary so you can understand the correct sense of the question. If you're unable to understand the meaning of a particular word then try to relate that word to the context given.
Section B (Writing)
Carefully write the format of letters, essays, notices to improve your marks. Following the correct format will give you full scores without any extra hard work.
Have a crystal clear understanding of writing letters and articles. You should know how to start writing them, what to write in the body and the conclusion.
Carve a story by reading the given outlines to write the relevant content. Don't write unnecessary things.
Plan and organise content with grammatical accuracy. Use appropriate words to make your content look good.
Section C (Grammar)
Understand each grammar topic clearly. Know its rules and regulations to avoid mistakes.
Solve the grammar-related passages only when you have read them properly and understood their meaning. Don't fill in the blanks without having an idea of what you are writing.
Carefully read the words and phrases to write grammatically correct sentences.
Section D (Literature)
Prepare every lesson given in the textbook thoroughly. Read, understand and memorize every line of the chapter carefully.
Don't forget to learn the names of the chapters along with their authors with accurate spellings.
Understand and learn the basic concept or the central idea of every chapter.
Write your answers based on interpretation, inference and comprehension.
Identify the phrases or words from which chapter they have been taken and try to understand their sense. And identify the speaker.
 Write grammatically correct answers with 100% accuracy. Use relevant words and write the correct spellings to make a good impression on the examiner.
Section-Wise Time Management
During your exam, it is important to manage time so you can complete writing your paper on time. Here's how you can distribute your total writing time into different sections.
Section A 
Try to complete both passages in 40 minutes. This is the time for you to read passages along with writing their answers.
Section B 
In the writing section, you will be asked to complete two questions only. Each question carries 20 marks. Try to finish this section in 40 minutes.
Section C 
In the grammar section, you must complete three questions in 10 to 15 minutes.
Section D
This section is quite a time consuming one. Attempt to complete all the literature-based questions in the following format.
Complete one passage from the textbook in 10 minutes.
Write answers to the five short questions in 30 minutes.
Finish one long question asked from the textbook in 10 minutes. This question carries 8 marks.
Attempt one long question from the novel in 10 to 15 minutes. Attempting this question can help you to get 10 marks.
Go Through The Sample Papers
The best way to prepare yourself for the exams is to practice lots of sample question papers. Try to solve at least one question paper in a single day, nearly 30 days before the exam. Practising sample papers will give you a realistic feel of attempting the actual question paper in the exam hall.
If you follow the given tricks thoroughly, you'll surely be able to score good marks in class 10 English exam.
What Are The Advantages and Disadvantages Of Externships For Your Professional Career?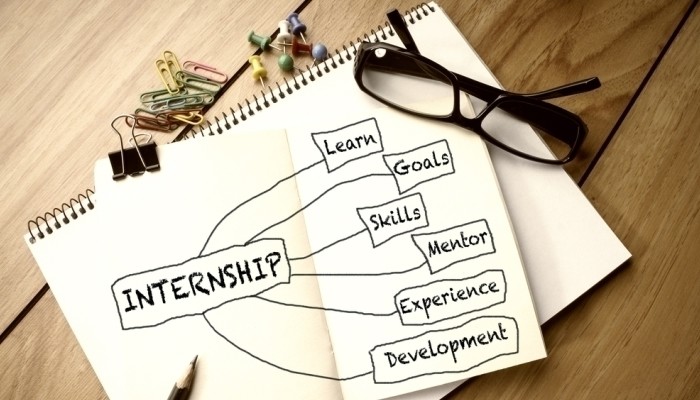 An externship is a training program for students to experiment with their professional life. The externs learn from experienced professionals in a short period, mostly during a few days.
This article will explore the main advantages of your career for going to an externship program.
Advantages of externships
1) Externship gives you a real-life application of your major
Before joining college or university, you can choose to undertake an externship to get a feel of the real-life application of your desired major, thus giving you an understanding of the full extent of your major or career before pursuing it.
For instance, you might be planning to pursue a pediatrician but are disturbed by the sight of sick children. Thus, during the externship, you get an opportunity to review your career choice and change to something you will enjoy doing instead of pursuing the course over four years only to realize a year into practice that you are disturbed by the sight of sick children.
Therefore, an externship gives you the perfect opportunity to gain insight into your chosen professional field before fully embarking on training.
2) Helps you get your foot-in-the-door of your dream employer
Everyone has a dream employer, and sometimes it might take a while to get the perfect opportunity to join your dream employer.
While an externship is a short duration, it allows you to put your foot–in–the–door of the potential employer. During the few weeks working with the employer, you get to network, get contact details, get introduced to the top management.
If you make a great impression during your externships, you might be offered an internship if the company has a budget. Also, during the externship, you gain a thorough knowledge of the company's mission, vision, core objectives, culture, and professionalism.
This information can give you an upper hand if you get invited for an interview for an internship or any entry-level job. One of the critical elements employers look for in candidates is whether they will fit the company culture. When you are an extern at the company, you show them that you are the ideal fit.
3) Externship gives you the flexibility to design your program to meet your study needs.
During the externship, you can adjust your program to gain more exposure. For instance, if you get accepted in computer programming at an organization and work under a computer programmer on your first day.
However, on the second day, you see someone doing social media marketing and get curious about designing a successful social media marketing.
With an externship, you have the flexibility to work with the social media marketer on your second day. If you see someone coding in a specified programming language on the third day and become interested in learning the coding language, you can switch your program.
Thus, with an externship, you can get exposure to different sectors in your career to decide which field to specialize in. For instance, if you are an accounting student and are unsure which area to choose between audit, taxation, bookkeeping, or payroll accountant, you can select to extern at these departments for a few days.
At the end of the week, you will know which field you are more passionate, knowledgeable, and interested in.
4) Externships allow you to jumpstart your networking process.
Networking is a long-term process that requires time, patience, and persistence; thus, the early you begin the process, the better. While undertaking the externship, you get an opportunity to interact and network with many people in your chosen field.
Getting an externship allows you to introduce yourself, make connections, and start relationships with many people in your chosen profession. The more companies you connect with, the more extensive your network, and the higher your chances of getting a job after graduation.
Further, these networks can be helpful beyond your first job. If you keep in touch with your network, getting your second, third, or dream job becomes more accessible.
Remember, it is not what you know in most careers, but who you know that makes the difference between an unemployed graduate and someone with a thriving career.
Disadvantages of an externships
1) Short duration
Unlike an internship which takes several months, an externship lasts for a short duration, from a day to a week. If you don't want to commit to working an unpaid internship for several months, then an externship is a better option for you.
Considering that externships are highly unpaid, most employers don't mind the short duration, even as short as a week.
The disadvantage of short duration is not getting enough experience to be ready for your first job.
The good side of it is, if you are unsure which sector you want to work in, an externship can help you observe different areas and companies over your summer break.
At the end of the 4-month time, you will feel the operations in various sectors, which can help you make better choices in your career.
2) Don't engage in the company's process
Due to the short duration, companies will not invest enough in training. The extern ends up not getting involved deeply in the company's day-to-day processes, with the risk of becoming just an observer.
If you're looking for more hands-on tasks and maybe an internship would be a better option.
How can you get an externship?
There are various opportunities to get an externship, depending on your university. The common ways include:
University of college career department and placement. Most universities have external linkage with leading organizations that enable their students to get internships.
Government institutions, such as State governments or the US department of state.
Networking relationship: using professional networks like LinkedIn, you can network with potential employers.
Professional organization: For instance, if you are a medical student, join the local professional network and start networking with professionals in your field.
How educational apps benefit students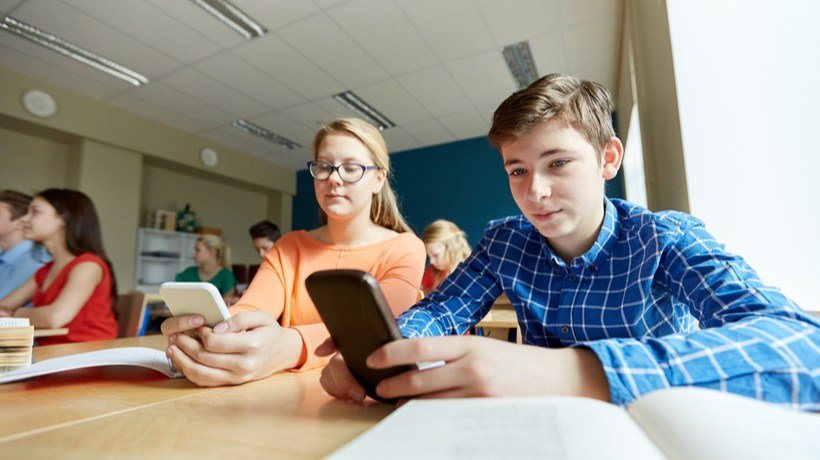 Mobile phones have changed the way a student can access information. They use their phones to search and gather the information that helps them thoroughly understand what they study and clear their doubts. Today students and parents focus has moved towards eLearning, and several mobile applications are designed to help students perform better in the board and competitive exams. An educational app for students is created to help students learn things independently without much help from their parents or teachers.
The accessibility to the internet has enabled the students from remote regions of any country to access information available to the other students in big cities and towns. Apps are designed to educate students, make learning fun, and encourage students of all ages to learn. They can help students at any stage of the learning process. Some applications stimulate a healthy thought process and help students understand things from a different perspective.
Benefits of using educational apps
New learning techniques
Mobile apps have introduced fun learning methods to encourage students to continue learning without getting bored. The novel techniques kindle the curiosity of the students in diving deep into the subject. Students enjoy learning through games and interactive chatbots. There are many interesting pictures and fun phrases that attract children.
Online resources
Educational apps enable students to access a wealth of resources. The students can access all ebooks and pdfs available online beyond the boundary of time and space. Students would not have had access to these resources if not for the mobile app. They can use these resources efficiently from the comfort of their homes. It is one good reason for students to select educational apps to enhance their knowledge.
Availability 24×7
As mobile applications are accessible round the clock, students don't have to worry about any schedule for studying. They can learn whenever they have time or feel like doing it. Mobile learning is not time-bound learning, and students can utilize it whenever they want to clear their doubts and enhance their knowledge about a particular topic.
Interactive learning
One teacher interacts with many students in a classroom, and students have to wait to interact with the teacher. In an educational app, chatbots interact with each user and answer their queries immediately. The students can find a quick solution to their doubts which encourages them to perform better.
Portability
Students carry their smartphones with them to all places. A student can access the educational app from any location. There are no constraints as students can access the lessons at any time from anywhere. Parents need not worry about the child missing any classes as classes are not confined to a classroom.
Track progress
The progress made by the children can be tracked by their parents when they use educational apps to study. The app can send periodic notifications to the parents regarding the performance of their child. Parents can check up on their child's progress without going to the school or meeting the teachers.
Higher student engagement
Apps succeed in capturing the attention of the students with games and quizzes integrated into the lessons. Children engage better while studying as it seems like a fun activity. The interactive audio-visual activities enable the students to understand the concepts in a better way.
An educational app for students enables children from any part of the world to learn new things and enhance their knowledge. Mobile networks are available to nearly 90% of the world's population. Even when children stayed inside their homes due to Covid 19, the apps continued to provide knowledge to them in a fun way.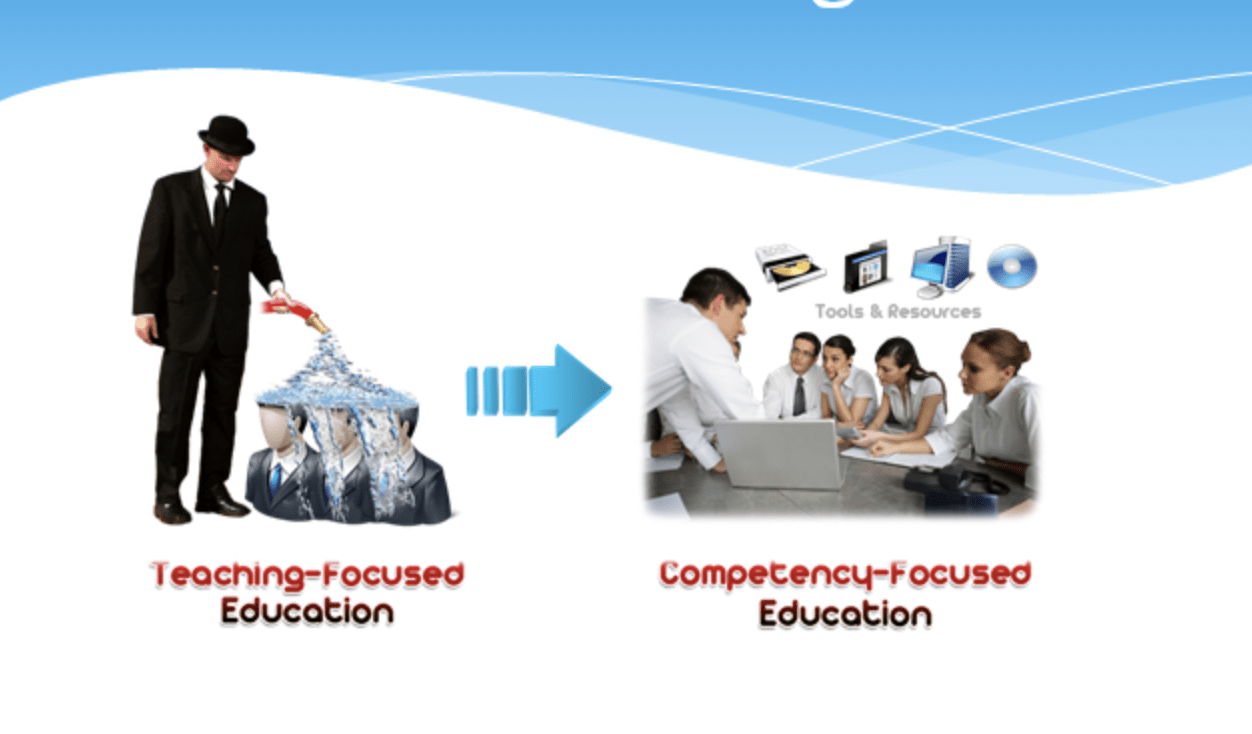 Technology is evolving day by day, and we cannot cope with it in many ways. Meanwhile, the case isn't the same with youngsters and the new generation. They learn how to deal with technology from their initial days with one hand on the milk bottle and the other on their smartphones. The education system is also shifting towards digital platforms.Online teaching is becoming a boon for students who want to save their money and travel expense. So, we can see a shift in the education system nowadays.
The pandemic becomes the sole reason which provokes the changes in the education system. Now, children learn the theory from different teachers through the best app for online teaching without any boundaries. The advancement in the education system is required to be in the race.
What Kind of Shift in Education System are We Observing?
The traditional education system believes in linear growth, where the kids go through each step one by one. Now everyone thinks that it needs to change and take another shape. Since the children are getting bored in this traditional education system, everyone blames teachers, parents, and the education system for such a burden on children. Here the change needs to be immense, not as minor modifications or adjustments in the current education system.
We are talking about the difference in the way through which teachers convey their lesson to students along with the shift in values and a way of teaching that can help the children acquire specific skills as the traditional education system doesn't much on co-curricular activities. however, the new generation needs these skills too.
Traditional Education vs. Modern Education
Nowadays, children are learning more from the web and sharing information with friends. The teachers are available online to teach them on the topic they want to learn. Students use different teaching apps to know about their subjects and get all the information on their screens. Kids are actively learning from the internet and know how to gain information about the topics they are looking for. So they don't wait to cross one step to get on other like traditional education.
In the coming years, we can observe the sudden shift in the role of teachers and students along with the education system. Now, students want the teacher to guide them and provide them practical knowledge, unlike the one who shares information in the form of theory or in a way that does not feel connected. This type of education system means the students will decide their exciting topics. The teacher had to share all the related information and help them achieve the goals they are looking for. The teacher needs to grow their creative skills to provide an engaging and interactive environment to students.
The modern education system looks for children's overall growth with experience, knowledge, and any boundaries. It works to find out the interest of students and what they are capable of doing. It understands the mindset and critical thought through which students are going. It helps the tutor develop innovative ideas that make it easy for students to understand the concepts. The teacher must know how to interact with students, so they don't find the class boring.
What Role Does Emotions and Motivation Play In Education
Emotions and motivation play a supporting role in education, as they help keep your mind refreshed and calm. Positive emotions boost your memory and comprehension ability. They increase your interest in learning because they strengthen your neuronal network activity and synaptic connections.
Knowing your student's emotions will help the teachers develop specific skill sets and talents. It helps to initiate the learning process in kids. If teachers understand the learning pattern of the student's brain, it will help them relate it with student behavior. We can find that the traditionally based education system will extinct in a few years ahead from the reason mentioned above.