Everything you need to know about Kybella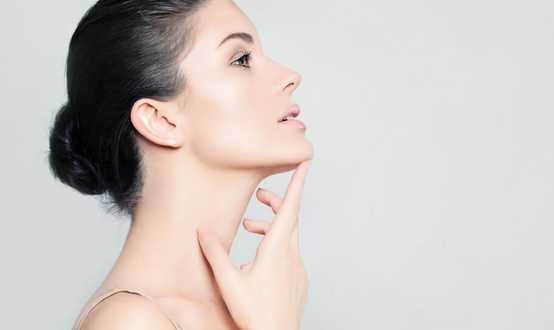 When it comes to fat reduction treatments, there are a diverse set of solutions designed to handle excess fat in the most inconvenient areas. One of these areas is the area under the chin and jaw, where fat accumulates and creates the infamous double chin. We have all seen them pop up in group photos and selfies. It does not seem like a big deal at first but once you start seeing it in every photo that you're in, it can become distracting and make you feel anxious about your own body.
But there are cosmetic solutions out there designed to make life a little easier in this regard. One of these is Kybella, a specialized fat reduction treatment meant to specifically handle the fat under the chin. As most people do not know much about the treatment it is up to veteran practitioners to inform us about what it is and what it does. From the average Kybella price that clinics charge for the treatment, to how it actually works and what the results will look like. This doctor has plenty of answers he wishes to share and we want to share them with you.
The doctor interviewed in this article, has been operating for years and has seen a recent rise in the popularity of Kybella. To get to the bottom of why this treatment is becoming so popular, we should first understand what it is and what it does.
I: Before we actually get into the details of Kybella and how it works, I wanted to know your opinion on why you believe that Kybella has recently become so popular.
D: I believe there are several factors at play. It's not like one day everyone woke up and started thinking about the treatment. It is popular, sure, but it's not something you would call "mainstream". I think it came with the pandemic and with how people had more time to themselves as they did not have to go to work or didn't have the opportunities to socialize. Staying at home you have more time to reflect on yourself and how you look. Not to mention how staying at home also means you're physically less active, this ends up with more accumulated fat in uncomfortable areas. So while I can't speak for everyone, I believe it is because of the more self-reflection that is currently happening in comparison to before the pandemic, as well as the extra fat that so many people have put on as they stayed at home.
I: How does Kybella help people in this regard?
D: The Kybella injections are designed to burn away excess fat in areas where the compound is injected. To be fair, currently, the Kybella compound is FDA approved to be used exclusively for double chin removals. But in theory, the treatment works in such a way that it is able to burn through fat regardless of where on the body it is. As the compound deteriorates the extra fat, the double chin slowly shrinks until you only have a smooth jawline and profile left. It helps people take control of their appearance and bring it closer to their ideal self-image.
I: What is this compound and how is it so effective at burning away fat?
D: The compound we inject during the Kybella procedures is a synthetic version of a stomach acid that is naturally produced by your body called the "deoxycholic acid". Its entire purpose in your stomach is to break down the fat that you consume and help digest it. So if it can burn the fat that goes into the stomach, you would also think that it can burn fat in other areas of the body too. So, the synthetic version of this chemical is injected under the chin, and the fat is burned away. This obviously works a lot more slowly than I make it out to be, but the results are there and you can see how effective the treatment can be.
I: While I know that obviously everything during the procedure is under the full control of the doctors, what about any discomfort during the procedure or during the recovery? Do patients report having a hard time dealing with the physical side effects of the treatment?
D: Yes, there are some side effects that come with Kybella, as well as a few uncomfortable sensations that occur during the procedure and directly after it. Since the procedure involves burning away excess fat, there is going to be a hot sensation under the chin, which is completely normal. It can get a little uncomfortable, though in some rare cases patients do report that the burning began to hurt. But this does not happen as often and most patients make it through the procedure feeling fine. After the procedure, there are a few side effects that are quite common. Swelling, aching, and itchiness, but are generally mildly uncomfortable and can be easily dealt with using basic skincare products.
I: Let's finish things off with something I know a lot of people would be interested to hear: what about the prices?
D: I cannot claim that Kybella or most other cosmetic treatments out there can be qualified as cheap, but nowadays most cosmetic treatments are widely available and you can get treated for a reasonable price. We strive to make our cosmetic treatments as accessible as possible to the local community. Our clinic does this by giving people the opportunity to try out the treatment without having to invest too much time or too many resources into it. It's just a matter of looking through the options in your local area and finding a practitioner that is offering something that suits you both in terms of quality of service and price. If you do your research, I'm sure you can find everything you need for the perfect Kybella experience. You can obtain more information about Kybella treatment by exploring this site.
Symptoms of Hypothyroidism You Might Have Missed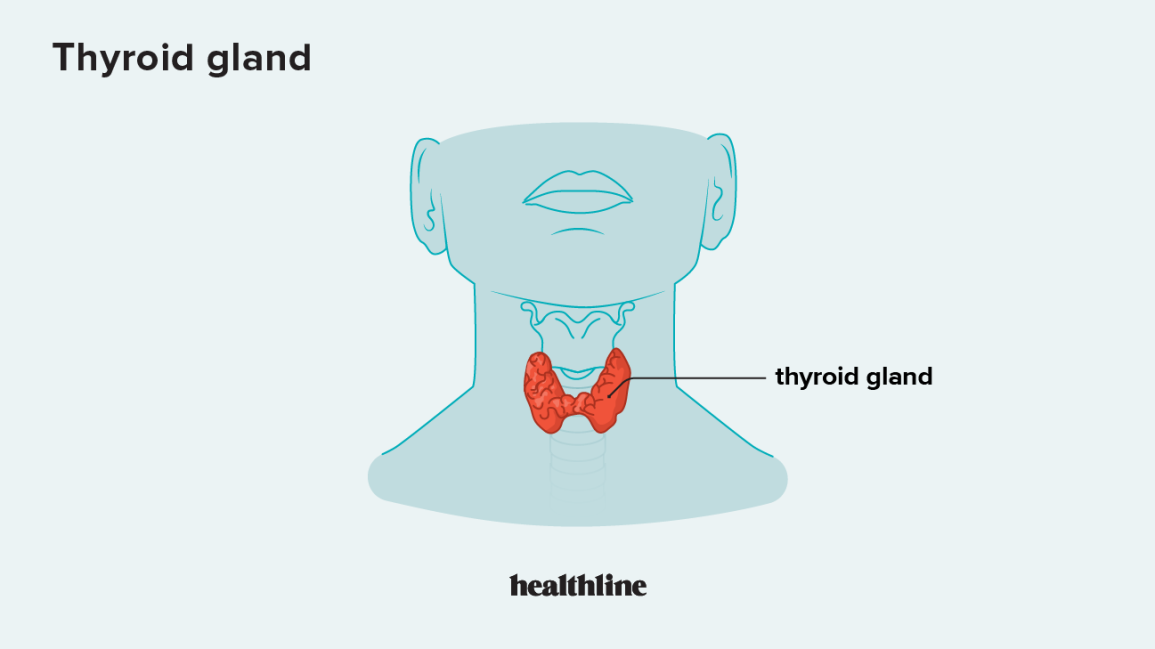 Thyroid disorders are quite common, with around twelve percent of people likely to experience some kind of abnormal thyroid function at some point in their lives. Women are more likely to develop thyroid issues in comparison to men, and the risk of thyroid problems can increase with age. Thyroid hormone is responsible for the coordination of growth, energy, and metabolism in the body. When this hormone is either too high or too low, problems can occur. Hypothyroidism, or an underactive thyroid gland, can lead to some surprising symptoms, including:
Throat Tightness and Dysphagia
When the thyroid gland is swollen or inflamed, this can cause a tight feeling in your throat. It might feel similar to wearing a tight collar on a shirt or a turtleneck. There may also be some difficulty swallowing, which is known as dysphagia. If this problem persists, it may be necessary to switch to a softer diet such as a mechanical soft diet, or to add products like SimplyThick thickener gel to liquids to make them easier to swallow. You can perform a simple check at home on your neck to help with detecting the problem early.
Sensitivity to Cold
You may be dealing with hypothyroidism if you are unable to tolerate cold weather to the point that you are still shivering even when you are wrapped up warm in the winter. You may notice frequent coldness in your hands and feet and that they are difficult to warm up, which is a symptom of decreased circulation. When your thyroid gland is not working correctly, it may not be able to regulate your body's temperature by increasing or decreasing your metabolism as necessary.
Digestive Issues
Your thyroid health can have an impact on your digestive system in many ways. Too little thyroid hormone will slow down the movement of food through the digestive tract, which can leave you feeling bloated or constipated. Along with this, weight gain is common since the body's metabolism is slowed down. In severe cases, people with hypothyroidism might develop conditions such as irritable bowel syndrome.
Headaches
A study in the Journal of Headache and Pain found that there is a high prevalence of hypothyroidism in people who experience frequent migraines. Around thirty percent of people who have an underactive thyroid will experience headaches. However, the research is still unclear on whether the hypothyroidism causes the headaches, although this is a reasonable assumption to make since underactivity of the thyroid can slow the circulation of blood to the brain.
Dry Skin
Your skin can be directly affected by low levels of thyroid hormone, which can lead to a range of different skin changes such as skin dryness, scaling, and thickening. People with hypothyroidism are at a higher risk of suffering from issues like cracked and dry feet and a dry and flaky scalp.
While all of these symptoms might be caused by a lot of different health conditions, they may also be signs of hypothyroidism which are easy to miss or overlook in your daily life.
The Top Starters at Red Lobster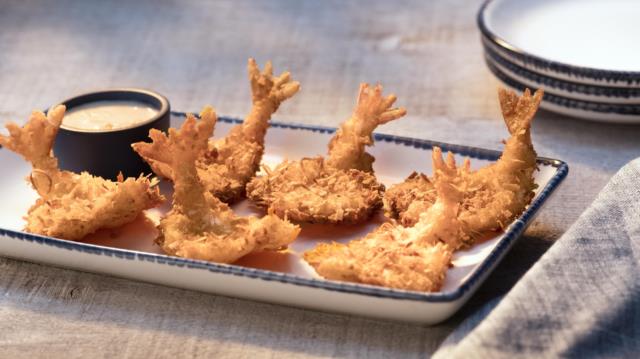 An appetizer, as any eager self-appointed foodie will tell you, is a small dish that you start your meal with. Its main job is to get you to relax, and to stimulate your appetite for the main course.
So, what's the best starter at Red Lobster? For many Red Lobster fans, the best starter is, of course, the Cheddar Bay Biscuits. But we've excluded that from our list, simply because it's too obvious. Besides, some people don't really consider it a starter and treat it more like a side dish, or even as dessert. Heck, you can visit Red Lobster for just these biscuits.
In any case, if you're not sure what to order as your appetizer once you get to Red Lobster, here are some suggestions from plenty of Red Lobster fans:
Mozzarella Cheesesticks
You can get your order of mozzarella cheesesticks for $8.51, and lots of people think that it's money well-spent. In fact, in a survey of hundreds of Red Lobster fans, the mozzarella cheesesticks garnered the most votes for the best appetizer.
How cheese can be the most popular appetizer in a place that specializes in seafood may seem surprising, but it makes some sense when you think about it. After all, you're probably getting lots of seafood for your main dishes. That's especially true with the options like the Ultimate Feast, which offers up many types of seafood altogether. At least with the cheese, you don't get seafood-sick.
Also, mozzarella remains one of the more popular cheeses in America. Some even consider it as the most popular cheese in the US. Once you get a taste of the mozzarella cheesesticks dipped in marinara sauce, you tend to understand why it's hard to beat the taste of this Southern Italian cheese that's been breaded and fried.
Hand-Breaded Calamari
This gets you a nicely large bowl of calamari, fried to a delectable light golden brown. It's then topped with banana peppers and served with marinara sauce.
It's a classic, although it did disappear for a while a few years ago. But then there may have been a bit of an outcry about that, as the calamari reappeared by November of 2020.
Just share this among your friends, and don't hog it all by yourself. It's meant to be shared, since it comes with almost a thousand calories and about 3,410mg of sodium. You're risking both obesity and hypertension if you eat this alone on a regular basis.
Langostino Lobster-Artichoke-and-Seafood Dip
This is served with tortilla chips and the house-made pico de gallo, but of course the dip is the main star of the show. This dip is served in a casserole-style dish, with langostino and Norway lobster, seafood, artichokes, and spinach drenched in a melted blend of 3 cheeses.
Is it decadent? Sure. But is it yummy? That's affirmative as well. It's a great option when you're really in the mood for seafood, as you can then follow this up with other seafood options.
With the artichokes, you get that slight earthiness that makes this somewhat more sophisticated than your usual cheese dip. The combination of the langostino and lobster also adds to the flavor and bulk, so you don't need to look for meat chunks in the pool of cheese. The 3-cheese blend is also great.
All in all, there's a nice flavor depth here (with some umami) along with a decent amount of langostino and lobster.
Also, the dip makes for an excellent pairing with the legendary Cheddar Bay Biscuits. Once you run out of the tortilla chips, then just dip the biscuits in here and enjoy. And it also gives you a good reason to order an extra basket of the biscuits as well.
Of course, this is also meant to be shared. Enjoy this with 2 of your friends, and you limit the intake to fewer than 400 calories and about 760mg of sodium. But if you just get this for yourself, you multiply all these numbers by 3, giving you 1,190 calories and 2,160mg of sodium.
Signature Jumbo Shrimp Cocktail
This comes in a cocktail glass filled with crushed ice, and then you have half a dozen shrimp hanging from the sides of the glass. In the center, you have the classic cocktail sauce for dipping.
Yes, the presentation is great. It's not that bad for your health, either, since it only comes with 130 calories. It's a great option for the shrimp fanatics, with bite-sized portions just waiting for you to enjoy.
Bacon-Wrapped Sea Scallops
Yep, it's another piece of evidence proving the truism that most food becomes better when you add bacon. Just try it, enjoy it, and then take note if it—you'll want to order this again on your next visit!
Complete Guide to Organic Baby Formula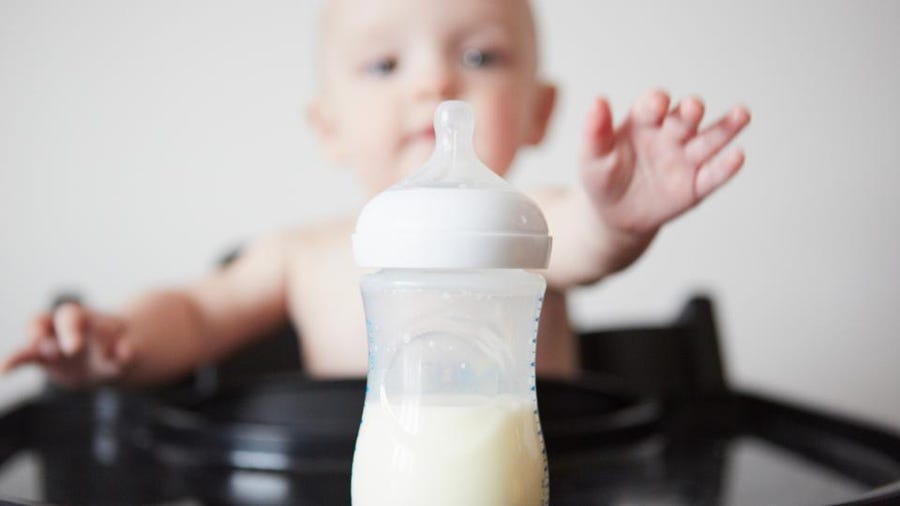 A child's early years are the most crucial for its physical and mental development. 85% of human brain development occurs by the age of 5, and height gain is about double the birth length. So proper diet in the early development years is very important.
Not every mother produces enough lactation for her baby. Although mother's milk has no alternative, after a certain age, a baby's diet needs to be changed to get more nutrients to supplement its body according to growing age.
The main purpose of milk like babymilkbar.com for babies is to provide them with enough nutrition value that they could get from eating solid foods. But babies can't have solid foods until they reach a certain age. There comes a role of baby formulas which you can easily find in nearby grocery stores.
But you have to choose the best for your baby. We prefer organic and natural foods. Just like that, you need to choose organic baby formula for your baby. Let's discuss organic baby formula.
What is Organic Baby Formula?
Organic baby formula is exactly what it sounds like; made up of all-natural ingredients and free from any pesticides and chemicals in all its processing. It should also be free from preservatives, synthetic coloring, growth hormones, and potentially toxic substances.
Some babies are just picky about their eating preferences. It becomes harder to cope with that issue. Organic baby formula should be the best alternative of nutritional value that your baby could get from organic solid foods.
Consult With Your Pediatrician
Before making any changes to your baby's diet, consult with your pediatrician, to figure out whether or not your baby is allergic to any of the components in the formula.
You can also discuss with your pediatrician if your child has intolerances to a particular food, so you can buy that formula food that labels don't have that specific food.
Why Choose Organic Baby Formula?
You might wonder why you choose organic baby formulas and whether there is any significant difference between organic and non-organic baby formulas out there?
Let me tell you there is a clear benefit to choosing organic food formulas over non-organic ones. Foods that are treated with pesticides affect the cognitive abilities of children. GMO crops are still shady, and we are not sure about their adverse outcomes in the longer run.
And foods which have links with growth hormones can cause some hormonal issues. So organic baby formula can be a safe way to supplement your baby's physical requirements even though organic ones are costly but are worth it for your child's well-being.
Consider Reading Components while Choosing Baby Formula
It is a good practice to read product labels thoroughly before buying. You should be cautious about what you are giving your baby to consume. You should make sure the baby formula contains a balanced amount of nutritional value and other necessary traced minerals recommended by the FDA.
Choose a formula food for your baby that is naturally derived and contains no artificial sweeteners. Also, make sure it is soy-free and contains probiotics that help the baby's little belly in digestion and aids in extracting nutrients from the food.
Avoid baby formulas that contain soy oil, palm oil, corn syrup or glucose syrup, dioxin, or synthetic ingredients. A general rule of thumb is while selecting a baby formula, make sure it is FDA approved. Buy from a licensed and trustworthy brand.
How Much Formula You Should Feed Your Baby and How Often?
Every baby is different and so are their body requirements. But you can know exactly when your baby is hungry by figuring out general signs. For example, when the baby opens its mouth or starts crying. It's a general indication it's time to feed your baby.
According to your baby's age, you need to give 1-2 ounces of milk every 2-3 hours if the baby is up to 2 weeks old. From 2 weeks old to 2 months old, you need to feed your baby 2 to 5 ounces of milk every 3-4 hours.
As infants get older, you can gradually increase the number of ounces of formula food according to their needs.