Home Hacks: 5 Tips to Organize Your Bedroom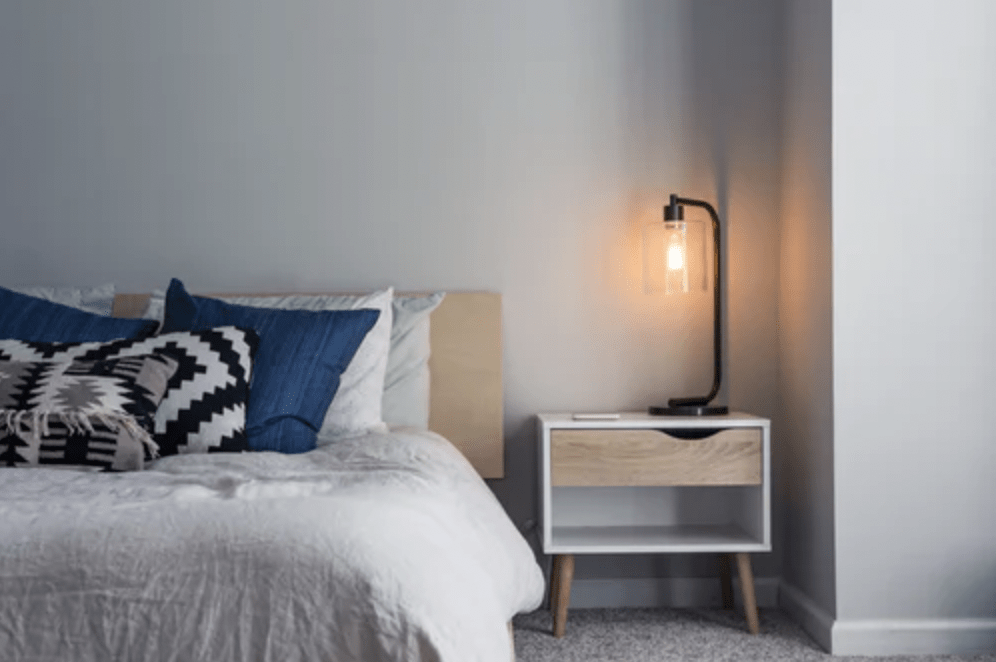 If you've been stuck at home like the rest of the world recently, you know how important it is to organize your bedroom. Living in a messy room only makes us sad and frustrated, and rightfully so. All that chaos around us only adds to our stress, and a clean, well-organized room has been proven to improve our mood and general mental wellbeing.
Don't confuse it though, sometimes not getting enough sleep or liking it too much in your room can simply be because you have the wrong mattress for yourself. If you think that's you, check here to learn more about it – but if you think your problem is a messy bed, keep reading to learn more about how to organize your room, especially if you think you have more stuff than you have room for. Also, read about the benefits of naps for toddlers.
Store Things Under Your Bed
Prime storage space that you're probably ignoring is the space under your bed. If you want to make the most of the room you're given, invest in some under the bed drawers and store your things inside. If you have more to spare, you can even buy a bed frame with storage built in.
If you want to increase the storage space, just raise the bed with the help of special "furniture elevators" you can find online. Sometimes drawers can be out of the question, but it's completely fine even if you store things under the bed in cardboard or plastic boxes.
Whatever you store under the bed needs to be organized into boxes, and the way the boxes look doesn't matter. If you just start putting things under the bed, that's just going to turn into one big mess soon.
Sort Through Your Closet
If you feel like there isn't enough room or that your bedroom seems disorganized no matter how often you clean it, it might be because you're putting too many things in a single place. Overstuffed closets and drawers will never be fully organized, which is why decluttering your storage space is the essential first step to getting your bedroom in order.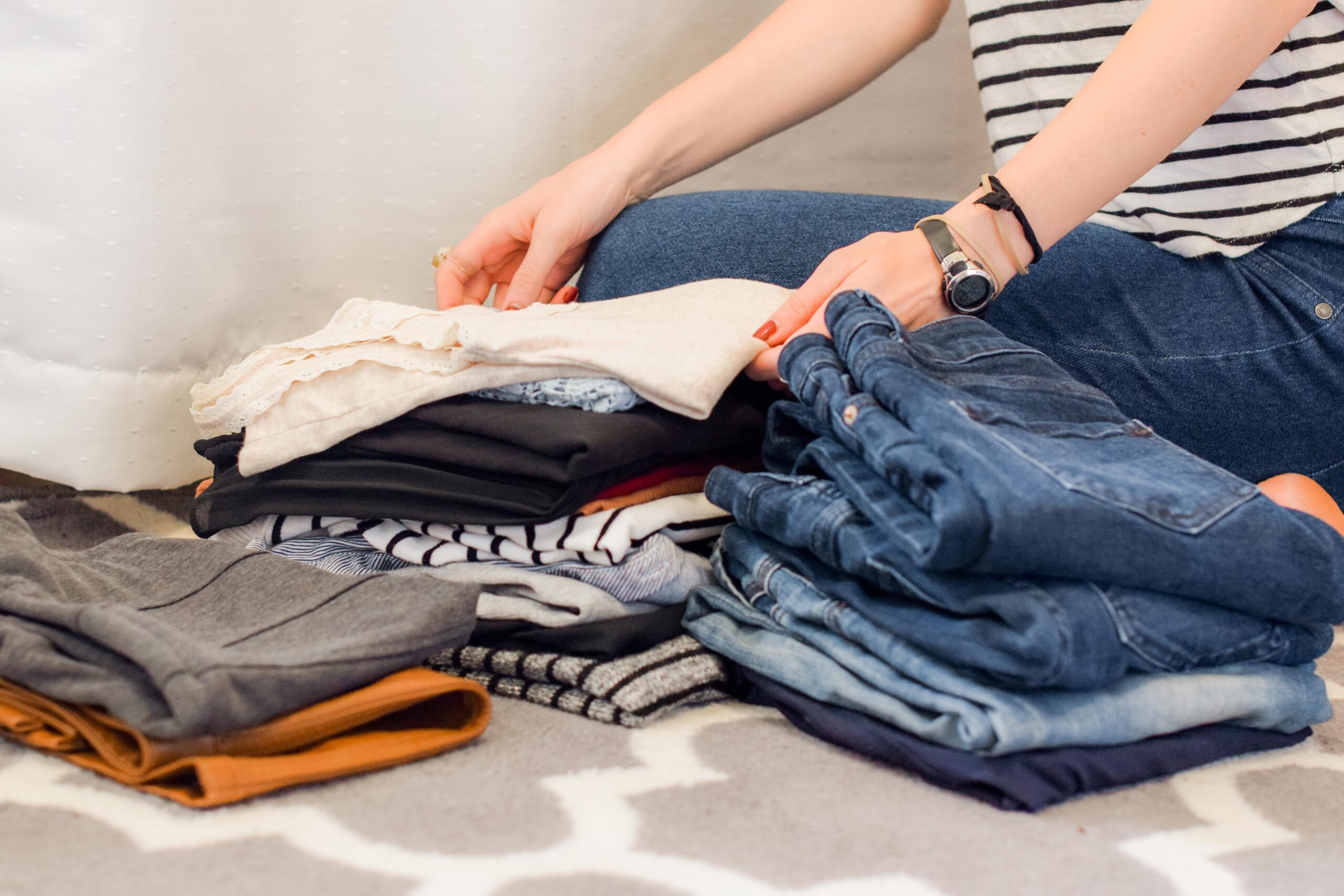 Make three piles – one for the things you want to keep, one for the things you want to give away, and one for the things you want to throw away. Be honest with yourself about each item, and don't keep more than you have space for. It might be hard to see some of your items go, but trust us when we say it's for the best.
Use a Dirty Clothes Basket
Having a designated place for all your dirty clothes will be a lifesaver. If you're short on space you can just hang a hamper behind your bedroom door and call it a day, and you can invest in a basket if you have room. This will keep you from throwing your dirty clothes all over the place and help you keep your room neat and tidy.
Shelves Under the Ceiling
That 12 inches of space under the ceiling is prime real estate for storage. Install a shelf in your room and store all your books, cardboard boxes full of sentimental pieces and much more on that space that would otherwise be lying around your room, creating an utter mess.
Baskets With Labels
If your closet is always a mess, see if using baskets helps. Get some clear plastic baskets from the supermarket and label them in categories like t-shirts, underwear, socks, and scarves.
This way, everything you need will be easy to find, and you'll notice that your clothes are taking a lot less space in the wardrobe than they originally were. Win-win!
Innovative ways of Facade Designing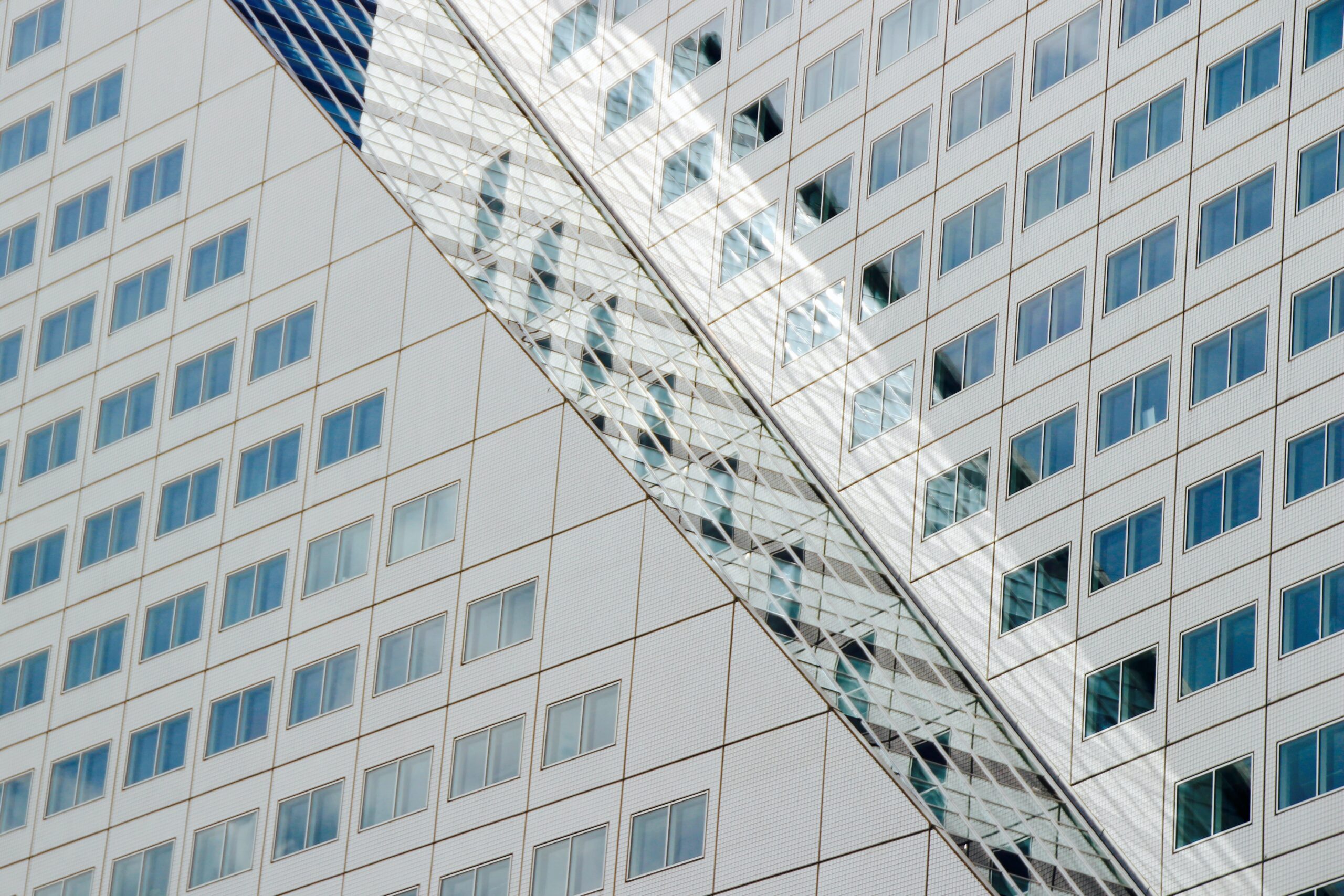 Facade design is an essential aspect of building design, as it is the first thing that people see when they approach a building. A well-designed facade can make a building stand out and create a lasting impression. In recent years, there have been many innovative ways of facade designing that have pushed the boundaries of what is possible. In this article, we'll explore some of these innovative facade designs and what makes them unique.
Using Technology in Facade Design
One of the most innovative ways of facade designing is by incorporating technology into the design. This can include the use of LED lighting, interactive displays, and even augmented reality.
LED lighting is a popular choice for facade design, as it can create stunning visual effects and can be programmed to change color and pattern. Interactive displays, such as touchscreens, can also be incorporated into the facade design to provide information or create an immersive experience for visitors.
Augmented reality is another exciting technology that can be used in facade design. By using a mobile app, visitors can point their phone at the building and see an augmented reality display overlaid onto the facade.
Green Facades
Green facades, also known as living walls, are an innovative way of adding greenery to a building's exterior. They consist of plants that are grown on a vertical surface, such as a wall, and can provide a range of benefits, including improved air quality, insulation, and aesthetic appeal.
Green facades can be designed in a variety of ways, including using modular systems that allow for easy installation and maintenance. Plants can be selected for their ability to thrive in specific conditions, such as low light or high wind exposure.
In addition to being aesthetically pleasing, green facades can also help to reduce a building's carbon footprint and improve the surrounding environment.
Incorporating Art in Facade Design
Incorporating art into facade design is another innovative approach to creating a unique and memorable building. Art can be used in a variety of ways, such as murals, sculptures, and even light installations.
Art can be used to tell a story or convey a message, and can create a strong emotional connection with visitors. It can also be used to reflect the surrounding environment, such as using a mural that depicts the local wildlife or landscape.
Materials and Textures
Innovative facade design can also be achieved through the use of unique materials and textures. For example, a building's facade can be designed using a combination of metal, glass, and stone to create a unique and visually appealing look.
Textures can also be used to create interest and depth in a building's facade. For example, a facade can be designed using a combination of smooth and rough textures, or using a three-dimensional pattern.
Facade design is an important aspect of building design, and innovative approaches can create buildings that are visually appealing, functional, and sustainable. Whether it's through the use of technology, green facades, art, or unique materials and textures, there are many innovative ways to create a memorable and unique facade design.
By considering these innovative approaches to facade design, architects and designers can create buildings that are not only beautiful but also sustainable and functional. With so many innovative approaches available, the possibilities for creating unique and memorable buildings are endless.
The Top 5 Green Features for Your Home in 2023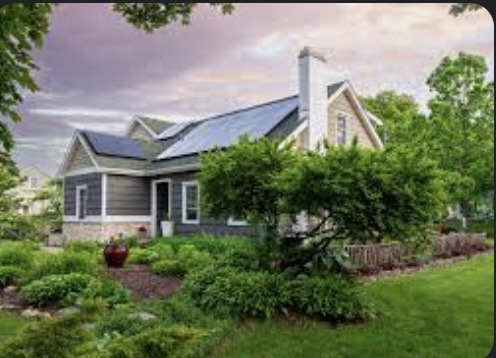 We are living in a world where we pay special attention to our carbon footprint. If you are a homeowner, you should be mindful about the carbon footprint of your home and take appropriate measures to reduce it. That's where you may look at the best green features that you can have in your home. Here are 5 such green features to get in 2023.
Better insulation
If you can cut down on your energy bills, you will be able to transform your home into a greener one. One of the best ways to do it would be to enhance the insulation at your property. If you look at the energy expenditure of your home, you will figure out that you are spending most money to cool down the home during summer months and warm it up during winter months. With proper insulation in place, you can reduce the amount of energy that you need. In other words, you will be able to spend time inside your house comfortably with minimum energy expenditure.
It is true that insulating an older home can make you spend a lot of money. However, it can help you with saving a considerable amount of money in the long run. Hence, the amount you invest in insulating your home should be considered as a great long-term investment.
Get energy efficient appliances
To make your home greener, you may also think about buying energy efficient appliances. One of the best examples of such an appliance that you can buy would be a programmable thermostat. There are numerous programmable thermostats developed with the latest technologies. If you can buy such a high-end thermostat, you will find it an easy task to remain comfortable, while minimizing the energy expenditure.
Likewise, you may also think about getting energy-efficient lighting. Instead of traditional florescent light bulbs, you should get LED bulbs. They provide you with a natural light source, with minimum energy expenditure.
Have a cooler roof
Having a cooler roof can also help you to make the property more energy efficient. This is something that you can do by changing the building materials. With proper building materials, you can get your roof to reflect light and heat from the house. This will eventually cut down the amount of energy that you need to cool down the home during summer months. Moreover, it can also reduce the effect that is created on the heating and cooling system as well.
Make your house smaller
If possible, it would be a good idea to reduce the square footage of your house. Even though you compromise on living space, you will be able to make your home greener. In the meantime, you need to look at the techniques available to maximize your living space. Then you will not feel like you are lacking space at home. When you reduce the square footage, you will need less energy to make your home comfortable.
Get solar panels installed
You may think about getting solar panels installed to cater to the energy requirements of your house. There are solar panel rebates available for you to consider. By taking the most out of those rebates, you should think about getting solar panels installed. Then you will be able to reduce the burden that you have on the energy grid.
Final words
All these methods will help you to make your house greener. It will not just help you to cut down on energy bills but can also assist you with creating a positive impact on the planet.
This article was written by a quick house sale company We Buy Any Home. If you're wondering "how can I sell my house fast", head to the We Buy Any House website for more information relating to all property related enquiries.
Revealed: What are the Best Housewarming Gifts?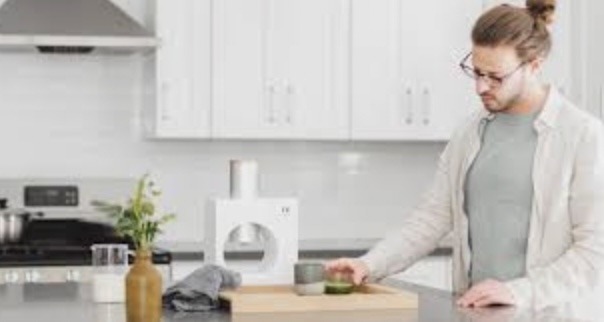 Buying and moving into a new home, especially if it is your first, can be one of life's biggest milestones. If you have a family member or friend who has recently done so, a nice gesture is to buy them a housewarming present.
When moving into a new home, there is so much to remember. You will often realise there are things you have forgotten or are bound to need to buy new things to fill your new home. Housewarming gifts can therefore be a great help for those who have just moved in and are a nice gesture to show you are thinking of them.
It is often best to ask if there is anything your friends/family want from a housewarming gift as you may risk buying something they already have, and there can be specific items that they might need.
Alternatively, you may want to surprise them with a thoughtful gift. In this article, we walk through our top housewarming gifts to help welcome your friends or family into their new home.
Crockery and Glassware
This is bound to be a successful gift as you can never have too much crockery or glassware! Plates, bowls and glasses are often the subject of accidental damage so it's always good to have a decent supply.
If you know your recipient likes a certain type of dish or drink, you could get them crockery or glassware based around this, such as some aesthetic wine glasses if you know they are into wine.
House Plants
If you know your new home mover has a green-thumb and is fond of the outdoors, a house plant is a great gift idea. A solid option is a Peace Lily, which has become a favourite houseplant, with its large leaves, distinctive white flowers and air cleansing capabilities.
A great, unique alternative is to get them a houseplant subscription. Bloombox is a subscription service which will send your recipient a handpicked plant and ceramic pot to their door every month!
Airfryer
Airfryers have shot up in popularity in recent years with their ability to cook rapidly and with great results! They are great alternatives to traditional frying and will help you cut down on oil, still guaranteeing a crispy finish to foods such as chips and chicken.
If you know your receiver is not the biggest fan of cooking, this is a great present to help them take the time and stress out of cooking.
Smart home system
A home assistant such as Amazon's Echo or Google's Nest will vastly improve your recipient's new home, granting them the ability to play music, ask questions and even turn home functions such as lights on and off with the power of their voice.
Practical yet fun, this gift will make their lives simpler and help them stay organised.
Slow cooker
In essence the opposite of an airfryer, a slow cooker allows you to put all your ingredients in at the start of the day and have a lovely slow cooked meal ready by the time you get home from a long day.
A slower cooker requires minimal effort but rewards you with delicious meals that will save you time and effort; ideal for anyone with a busy schedule or who wants to take the hassle out of cooking.
Scented candles
Providing both a homely feel and enticing scent, scented candles are a safe option for anyone who has recently moved home.
There are a range of candles on the market with a popular brand being Yankee Candle who provide a range of scents in different sizes. 
This article was written by a quick house sale company We Buy Any Home. If you're wondering "how can sell my house fast", head to the We Buy Any House website for more information relating to all property related enquiries.