How Do Energy Saving Windows Work?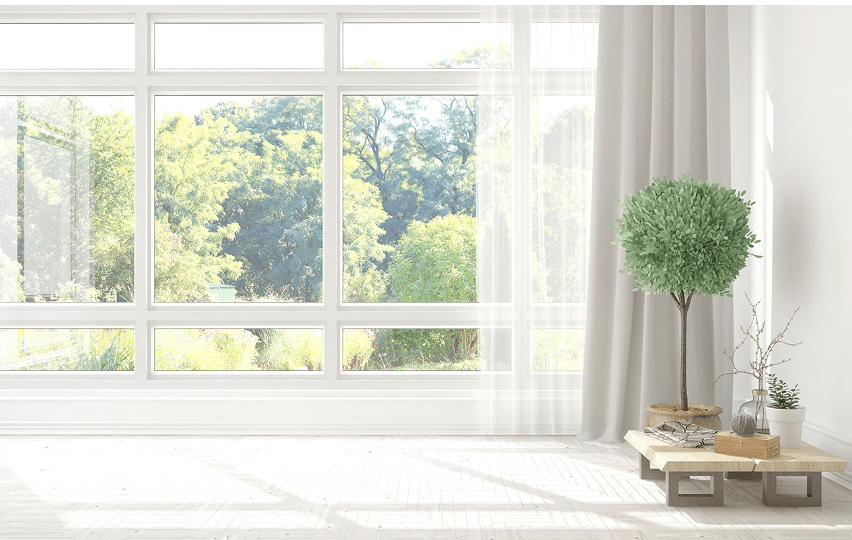 Are you a homeowner? Probably you might have heard from your friends and family that the energy saving windows can save you lots of money on the energy bills. However, have you thought of how the replacement windows will save you some money? Of course, one way is that cracks and gaps over the window frames will totally be eliminated when you install new windows, however, that is not the main benefit of installing the replacement windows.
No matter whether you are interested in the energy-saving windows or not, but you might be thinking about how it works. Below you will find the complete explanation on how the replacement windows get into energy savings, and how it works to keep the conditioned air trapped inside and prevent the outside air from getting indoors.
Benefit Of Using Energy Efficiency Windows
When cool and warm air can escape out, your HVAC system will need to work hard to keep it trapped in your home. That means the higher cost for the heat and air conditioning units. With the energy-efficient windows, you will not just enjoy the warmer and cooler home, but you will also enjoy savings on the energy bills.
Technology used
There are some new technologies to the windows such as several panes of glass as well as the use of gas. The double-paned & triple-paned glass will increase the blocking of the UV rays. With the triple-paned window, over 97% of UV rays will get blocked and it can keep you comfortable every year-round as well as prevent fading of the fabrics, flooring, or other belongings. The best technology for the energy-efficient windows will be filling with space between insulated glass with the Krypton gas to reduce the heat transfer.
Low-emissivity coating
The glass itself is an important element of the replacement window, so if you have the low-emissivity glass, then it can go a very long way in making the home comfortable every year-round. The low-emissivity glass can prevent damage from UV rays that may pass through the window panes, as it has this capacity of reflecting sunlight as well as heat away from the windows.
Such capability allows your house to stay much cooler during summer and can reduce the workload on the air conditioner. The low-emissivity glass will be coated with a silver oxide that is the powerful reflectant, which happens to be cost-effective. This is coupled with gas included between the window panes, and your windows will rightly be maintained in the high insulation state, to minimize the transfer of the heat through these windows. Actually, it helps to maintain the right temperature of the window at the same room temperature.
Protect your furniture from the UV rays
The energy-efficient windows generally have special coatings, which offer protection against the sun's ultraviolet rays. It preserves objects like carpets, rugs, fabrics, wood, furniture, and paintings. Coating of the ENERGY STAR windows generally acts like sunscreen for the house, without noticeable reduction of the visible light. The special coatings decrease fading by over 75%.
Energy-Efficient Glass
Most of the older homes generally have single-pane windows that are installed and are a builder-grade range that was a primary window that was used several years before. These single-pane windows provide little insulation against rough weather and outside air and suppose you want to put your hand up against this pane, probably you can tell how cold or warm it's outside.
Just by installing the double-pane windows, you may ensure all your cooled or heated air may stay inside, and none of your exterior air will come inside. You also can have the glass treated with a low-emissivity coating, so you can easily block the majority of the UV rays that will otherwise enter the home. The direct sunlight reaching your furniture or curtains can make them fade as well as lose the color quite fast, however, this will be prevented with the energy-efficient glass that is installed in your household.
Final Words
Upgrading your home or business windows is very beneficial. This improves energy efficiency, reducing electricity as well as gas bills. In some years, the initial investment will be covered by the monthly savings, and the payback period will be shorter in case there are any incentives.
Effective Techniques To Pest Proof Your Kitchen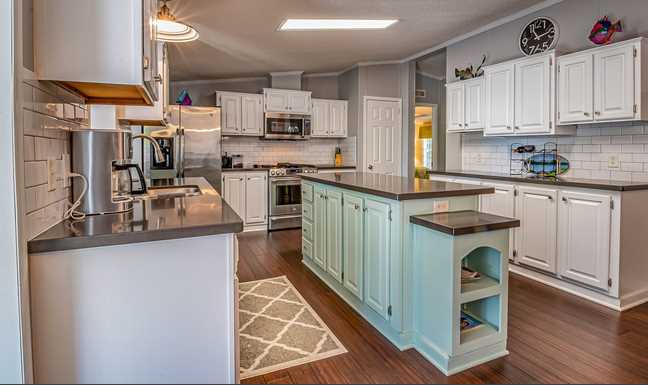 The sight of a pest in your kitchen is enough to send a shiver up your spine. It's a common reaction, partly because something else is in your home and partly because pests can carry a wide array of diseases. If they are in your kitchen it's hard to know if they have contaminated your food or not.
Of course, if you see one pest there are likely to be many more. In general, they try to avoid humans. The best approach is to click here and get some professional help. This will ensure all the pests, including nests, are eliminated.
You should also do the following to ensure your kitchen is pest-proof.
Clean
Pests are attracted to warmth, food, and water. You may think your kitchen is clean. But, in reality, any crumbs on worktops or on floors will attract pests. You need to start by emptying all your cupboards and wiping all the shelves down with warm water and disinfectant.
Alongside this, you should disinfect the countertops and make sure there is no food debris left anywhere.
Once you've done this vacuum the floor. It's a good idea to wipe the sides down after you prepare food and vacuum at least once a day. If there is no food then the pests will go elsewhere.
Put Your Food Away
As part of emptying your cupboards, you should invest in some sealed containers. You can then place all open packets of food into them and this will keep them safe from pests. They won't be able to smell them and they won't be able to get to them.
Lift Water Bowls
If you have pets then you probably leave water out for them to drink. Unfortunately, this can attract an array of pests. You need to remove the water bowl and only put water down when the pets need a drink.
Seal Gaps
It's worth spending a moment thinking about how pests can get in. They can squeeze under doors and through cracks in the walls. You'll want to check all your walls, inside and out, to make sure there are no gaps or cracks. If there are, seal them up, this will deny the pests access.
You can fit under door brushes to stop pests from getting under any door with a gap.
Get Rid Of Your Rubbish
Pests can be just as attracted to your rubbish as they are to your food. To prevent this make sure you use a sealed bin inside your home. This prevents them from accessing food waste. When you empty it, seal the sack and place it in an outside bin with a lid. Again, this makes it less attractive to pests.
Annual Inspections
You don't need to wait for an infestation to talk to your local pest control. You can and should have them visit once a year to inspect your home. They will spot any sign of a pest infestation and can help you eliminate the issue. At the same time, they can provide additional tips on preventing pests from entering your home or kitchen.
How to Modernize Your Home Exterior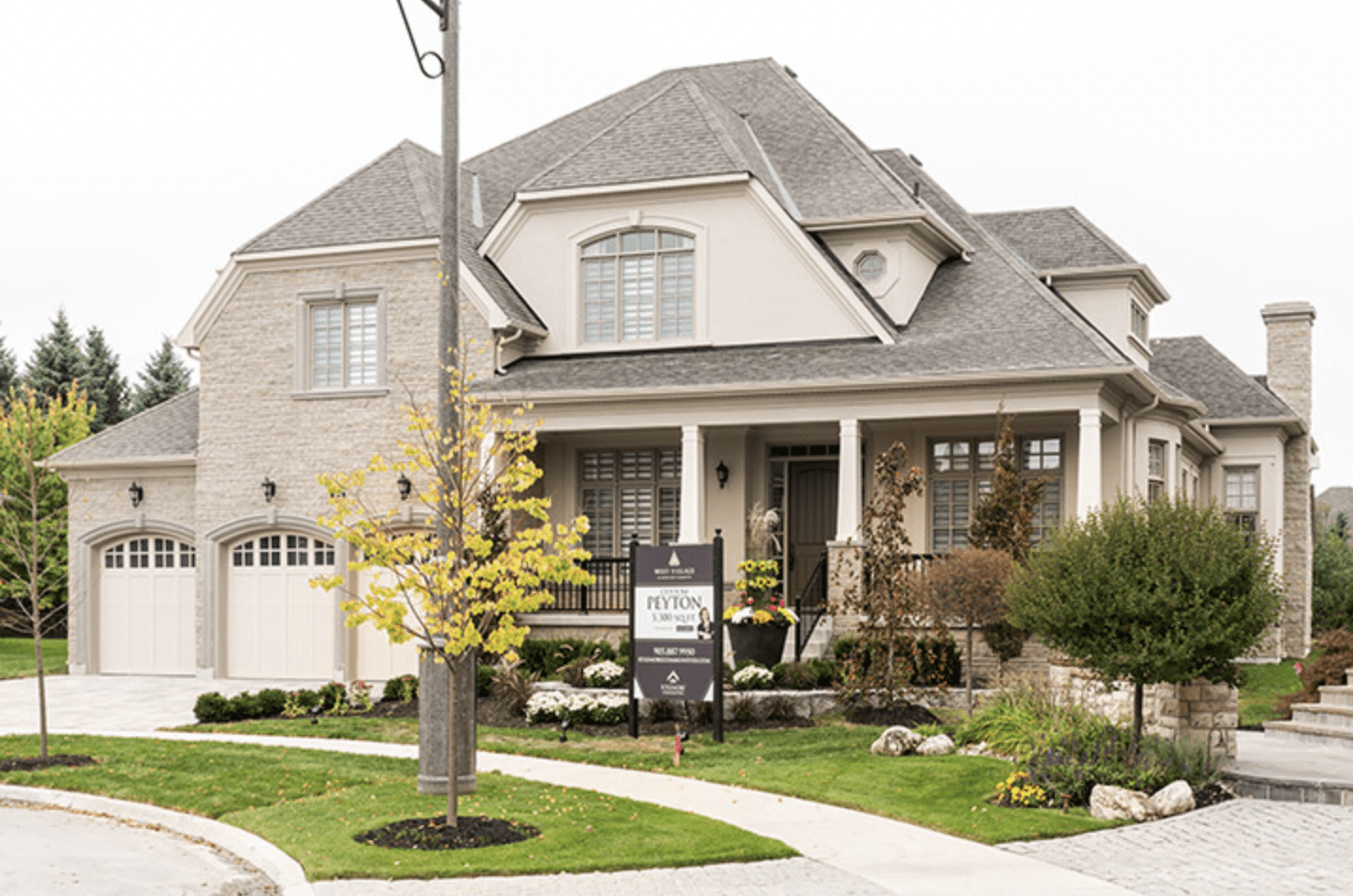 Do not judge a book by its cover! Valid as this may sound, it only applies to some cases. In this instance, a house, the exterior of your home matters a lot. Whether you're looking to sell it or not, it tells a story about the people who live in it, so keeping your home's exterior neat and appealing is essential.
Why is Exterior Remodelling Important?
Wear and tear affect many things, including the exterior of a home. Most houses usually have a paint finish. In this case, you will notice that the color of the paint initially used would start to fade after a couple of years. Depending on the climate and paint quality, it might even completely wash off. Usually, a few years after completion, a home's exterior may diminish, depending on what type of finishing such house has.
This situation is not entirely preventable. But you can surely do something to restore the beauty of your home. We'll list some beneficial and practical tips to give your home that modern exterior finish it deserves and make it a pleasing sight.
Top Tips to Modernize Home Exterior
While some people prefer the minimalist approach, a whole lot of others would rather opt for a more elegant option, like a facade design. There are other alternatives to modernize your home.
Here are our top picks to make your home exterior look modern and exquisite.
Change the exterior proportions: You can achieve this by extending your house upwards or outwards. It would give a more balanced and better symmetry.
Changing the exterior finishing: Painting, boarding, rendering, and cladding are among the lists of options you can choose from in this case. The final decision will be yours, of course, but be assured that CGS Facade will give you professional advice based on what is best for your home.
Changing the roof: While this applies to any building, it is especially true in the cases of bungalows. A complete change or even just a simple replacement of the existing tiles on the roof can give a new look and feel.
Replace doors and windows: One easily noticeable element in a home is the doors and windows. Giving this a new face lift would make a difference in the overall look of the exterior.
Add an extension or porch: If you have space, you can create a porch to add to the home's beauty. It certainly gives a plus to the exterior finishing of your home.
Update your garden: Gardens are lovely if properly kept. It can spruce up your home if you don't already have it.
The list goes on and on. Driveways, lightning, and stone columns are great additions to your home's exterior look. Remember, though, that you must consider state laws when adding to your home. Also, enlisting the services of a professional like CGS Facade will help you get the work done faster and more efficiently.
Tips To Set Up a Simple Backyard Garden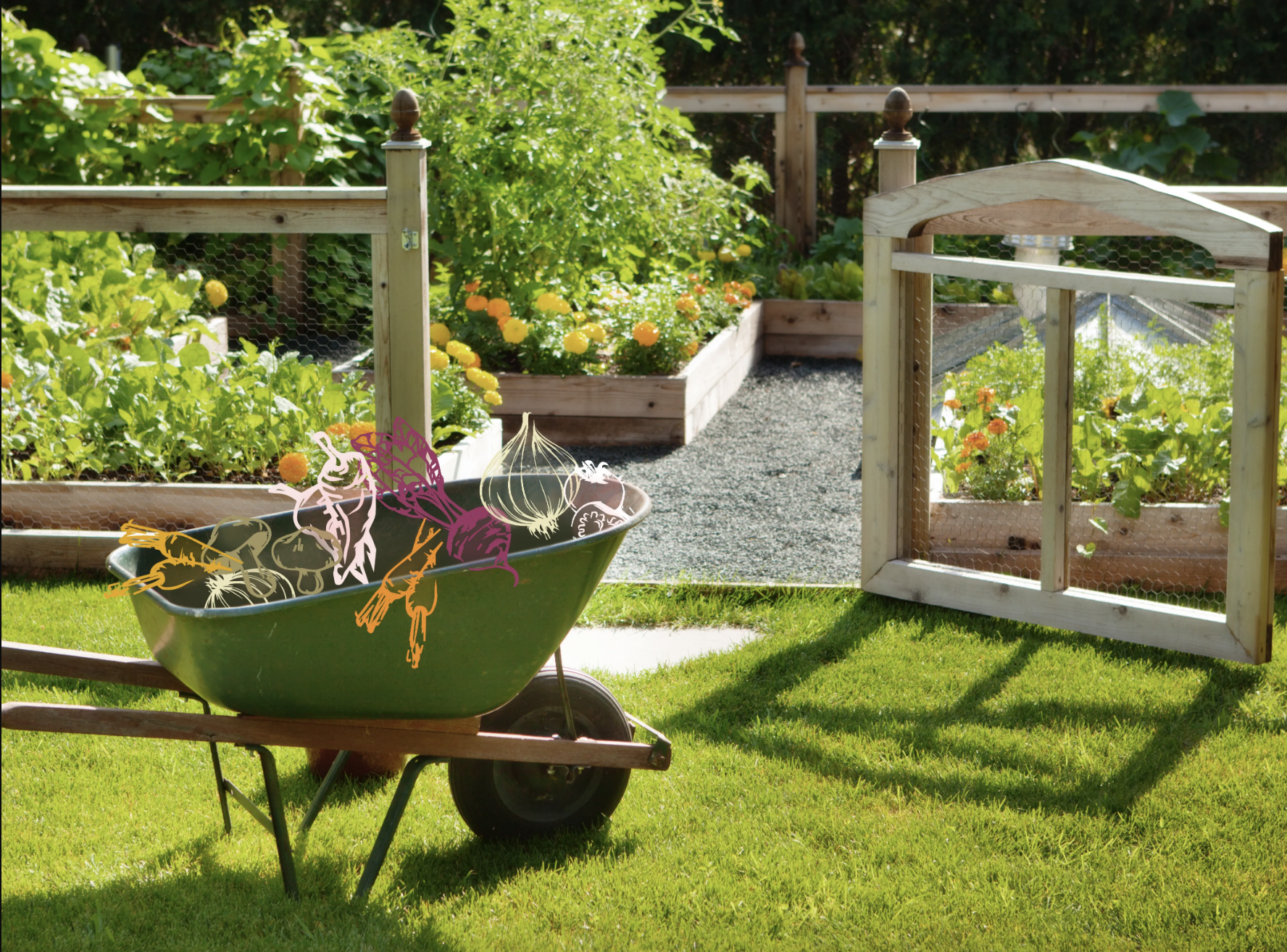 Having a garden and producing some edibles is a thoughtful idea for your home. Moreover, it's an environmental beautifier.
With the proper knowledge, it's pretty easy to achieve. Most domestic gardens are DIY projects, so long you have a goal. However, if you don't, there are several things to start with to help.
As you read on, you'll learn the steps to include a garden feature in your home. Here we go.
Step 1: Choose a Crop
Which crop species do you consider your favorite, and would you like them in your vicinity? As a rule of thumb, if you have no intention of consuming a plant, don't grow them. Vegetables, flowers, herbs, and fruits are popular gardening options.
In other situations, you may desire to support your pets with some natural treats. A garden where you grow plants like milkweed, dills, and pollen-rich flowers, which include mini shelters, will serve this purpose.
Alongside your crop choice, don't forget the climate in your localityꟷ to guarantee the success of your gardening. Understand your climatic zone, and the fruits or vegetables supported seasonally.
Step 2: Decide on a Location
Within your yard, square out a particular area. Remember sunlight reach and easy accessibility of the garden. Most veggies and fruits are sunray dependent, and depriving them of this isn't great. Avoid windy and frosty places.
If you have enough space, you can plant on the bare ground. Otherwise, use containers as you position them in a sunny spot in your compound. On the good side, some plants thrive indoors, so placing your container inside your apartment could be best for your limited yard space.
Step 3: Make Your Garden Bed
This is where you clear existing vegetation on the selected area and plan a layout. Ensure your beds are raised to make working in the space easier. Within the garden, plant in rows or a grid pattern to aid walking. For soil improvement methodologies like adding fertilizers or tilling, adopt only when necessary.
Step 4: Get Your Basic Tools
To ease working, invest in tools like:
Leaf and dirt rakes
Kitchen knife
Small pruning saw
Scuffle and garden hoes
D handle shovel, etc.
Step 5: Test Your Soil
Before planting, test your soil to know a few of its attributes. Establish contents like the pH level, silt, clay, rock, sand, nutrients, etc. Determine if there's a contamination threat locally, e.g., toxins. You'll need professional tests for most of these features, so reach out to suitable bodies.
Step 6: Choose Between Seeds or Seedlings
While deciding how to commence growing, seeds or seedlings are popular options. Although the former will save you money, sprouting may take a long time in some scenarios. The latter, on the other hand, is procured from greenhouse nurseries for transplant.
Once you have this figured out, start growing immediately. Mind you, handle the seeds and seedlings with extreme care.
Step 7: Nurture Your Garden
As long as you set enough time to irrigate, weed, and perform other maintenance, your crops will come out fresh and wholesome. Adopting a routine to this end will be beneficial.
Following the above tips is headway to an enjoyable harvest. If you'd like a garden in your yard, doing it the right way makes it fun.