How Do Energy Saving Windows Work?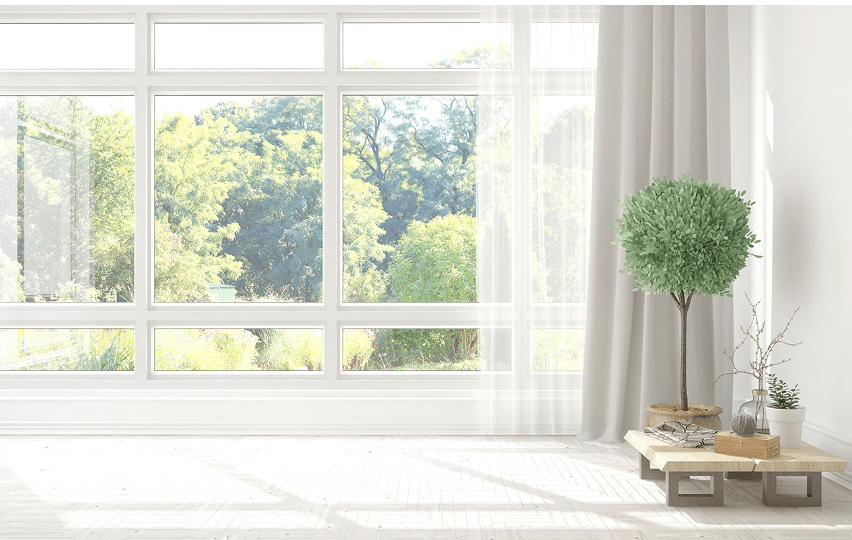 Are you a homeowner? Probably you might have heard from your friends and family that the energy saving windows can save you lots of money on the energy bills. However, have you thought of how the replacement windows will save you some money? Of course, one way is that cracks and gaps over the window frames will totally be eliminated when you install new windows, however, that is not the main benefit of installing the replacement windows.
No matter whether you are interested in the energy-saving windows or not, but you might be thinking about how it works. Below you will find the complete explanation on how the replacement windows get into energy savings, and how it works to keep the conditioned air trapped inside and prevent the outside air from getting indoors.
Benefit Of Using Energy Efficiency Windows
When cool and warm air can escape out, your HVAC system will need to work hard to keep it trapped in your home. That means the higher cost for the heat and air conditioning units. With the energy-efficient windows, you will not just enjoy the warmer and cooler home, but you will also enjoy savings on the energy bills.
Technology used
There are some new technologies to the windows such as several panes of glass as well as the use of gas. The double-paned & triple-paned glass will increase the blocking of the UV rays. With the triple-paned window, over 97% of UV rays will get blocked and it can keep you comfortable every year-round as well as prevent fading of the fabrics, flooring, or other belongings. The best technology for the energy-efficient windows will be filling with space between insulated glass with the Krypton gas to reduce the heat transfer.
Low-emissivity coating
The glass itself is an important element of the replacement window, so if you have the low-emissivity glass, then it can go a very long way in making the home comfortable every year-round. The low-emissivity glass can prevent damage from UV rays that may pass through the window panes, as it has this capacity of reflecting sunlight as well as heat away from the windows.
Such capability allows your house to stay much cooler during summer and can reduce the workload on the air conditioner. The low-emissivity glass will be coated with a silver oxide that is the powerful reflectant, which happens to be cost-effective. This is coupled with gas included between the window panes, and your windows will rightly be maintained in the high insulation state, to minimize the transfer of the heat through these windows. Actually, it helps to maintain the right temperature of the window at the same room temperature.
Protect your furniture from the UV rays
The energy-efficient windows generally have special coatings, which offer protection against the sun's ultraviolet rays. It preserves objects like carpets, rugs, fabrics, wood, furniture, and paintings. Coating of the ENERGY STAR windows generally acts like sunscreen for the house, without noticeable reduction of the visible light. The special coatings decrease fading by over 75%.
Energy-Efficient Glass
Most of the older homes generally have single-pane windows that are installed and are a builder-grade range that was a primary window that was used several years before. These single-pane windows provide little insulation against rough weather and outside air and suppose you want to put your hand up against this pane, probably you can tell how cold or warm it's outside.
Just by installing the double-pane windows, you may ensure all your cooled or heated air may stay inside, and none of your exterior air will come inside. You also can have the glass treated with a low-emissivity coating, so you can easily block the majority of the UV rays that will otherwise enter the home. The direct sunlight reaching your furniture or curtains can make them fade as well as lose the color quite fast, however, this will be prevented with the energy-efficient glass that is installed in your household.
Final Words
Upgrading your home or business windows is very beneficial. This improves energy efficiency, reducing electricity as well as gas bills. In some years, the initial investment will be covered by the monthly savings, and the payback period will be shorter in case there are any incentives.
Why is the Demand for Vancouver Real Estate Outpacing the Supply?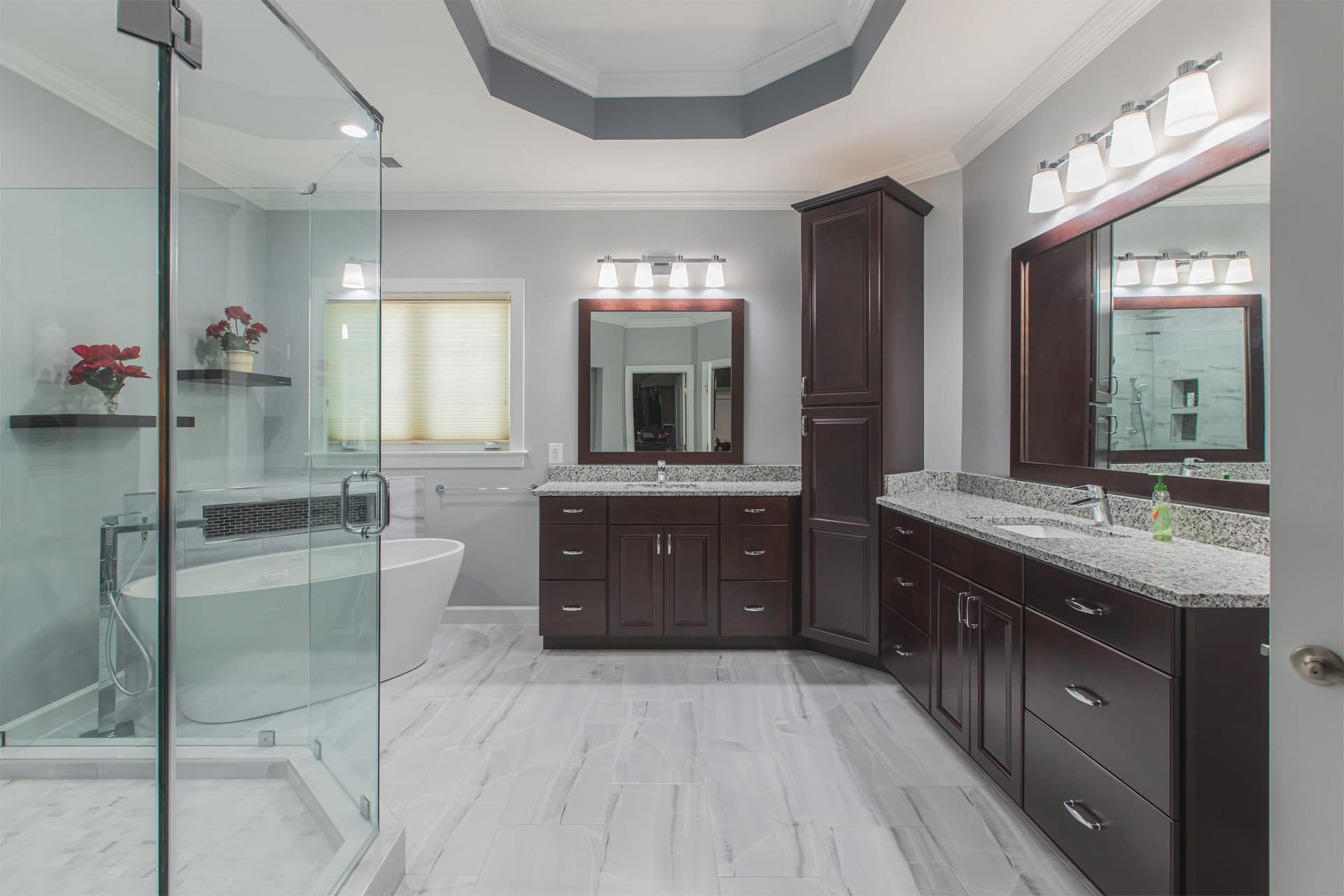 Vancouver has been recognized as the most expensive city in Canada for years, only occasionally fighting with Toronto for the title.  Many aren't letting this price tag scare them: yet when they arrive in the city, they still have trouble finding a home they can purchase.
These are some of the reasons the demand for Vancouver real estate is so high: and what is expected to happen over the next few years.
Vancouver's Tech Industry Is Constantly Growing
Vancouver's tech industry has a strong pull on people who want to work in a field that offers a large payout.  This city has countless tech start-ups, film companies, and other jobs available at all times, which offers competitive enough pay that people move out to get hired.
This increase in people moving to the city for work has boosted property costs and limited how many properties are available since the 1980s.
Regional Sales Are Up 20% Since Pandemic Start.
As COVID-19 began to hit Canada, many people realized the importance of owning property over renting.
Because of this, demand for Vancouver homes for sale became an avalanche of people buying as quickly as they could, regardless of the price.  This frenzy has slowed down to a more familiar pace: but it's still higher than the average was in the decade before/
Vancouver Real Estate is Often Overvalued
Vancouver real estate is often overvalued, so more people are either holding onto their property to see how high the prices can go or can't afford to start a new building project.  
Because of this, there's a lot of people who are trying desperately to buy or get a house, who can't because the property's being held or is valued at such a steep price that anything under that gets grabbed almost immediately.
There Was a Construction Shortage in 2020-2021
Due to COVID-19, there was a large shortage in not only physical labor but in goods needed for construction.  This led to fewer homes being built and more periodic renovations being completed.
Those who bought houses to flip them couldn't complete that work until the midpoint of 2021, and homes that would have been built in these years are only now being constructed or starting.  This has led to far fewer new homes becoming available than in previous years.
Is It Worth Investing in Anymore?
Many aren't sure if it's still worth investing in property in Vancouver, and with any investment, the real question is how much you can afford to let go of.
This city is high-risk, especially with how expensive the properties are, so although there's a lot to gain, there's no guarantee it'll look this intense forever.  For now, though, property prices continue to rise, and there's no stop in sight.
Vancouver Real Estate Isn't Slowing Down Any Time Soon.
Vancouver real estate has shown a clear growth pattern, and there's no sign of it slowing any time soon.  Whether you're interested in investing, or you were cautious about buying in case a buying bubble bursts: right now, it looks like prices are going to keep rising.
5 Tile Types to Consider for Your Home Remodel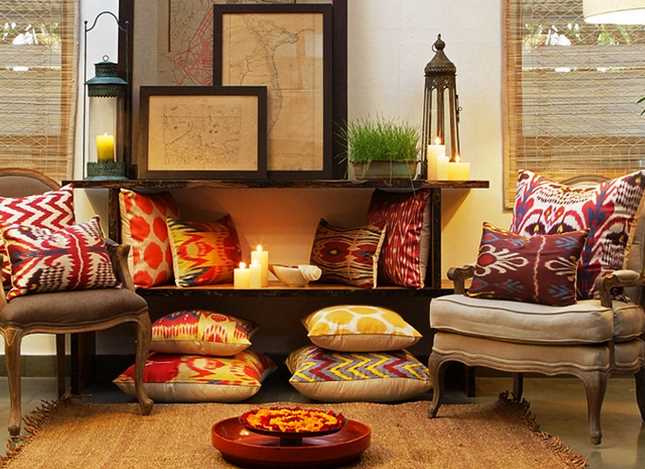 Whether you're remodeling your kitchen, bathroom, or flooring, we've got you covered. Learn about five of the most common tiling options currently available. With too many options, you may lose your ability to decide. Here are five popular tiling solutions to help you focus your search and create a more informed selection for your next renovation.
Glass tiles come in a wide range of colors, sizes, and opacities. As far as form goes, there is a great deal of flexibility: For example, you'll find two-inch squares, medallions, fish scales, and mosaic tiles that are great for creating patterns on your tiled surface. Individual pieces of glass can be laid by homeowners themselves, or mesh-backed mosaics can be used for a more convenient installation. Depending on the precise styles you choose, you may anticipate paying around $7 and $30 per sq foot for such material.
Refined clay and other natural components are combined with kiln-fired glaze to create porcelain tile. It can be left unfinished or doctored up and look like stone or wood. There are many different types of ceramic tiles, such as planks, penny round tiles, and squares. The most popular colors are browns, beiges, and greys. You can find these tiles for sale between $3 to $7 per sq foot, porcelain tile can be installed on the wall or the floor without difficulty.
Kitchen and bathroom floors are the most common places to find ceramic tile. Porcelain is harder, denser, and more long-lasting since it's made of more refined clay and baked at a higher temperature. As a result of these advantages, the price per square foot is reduced, ranging from one dollar to $5 or $7. Colored glazes can be applied on ceramic tiles, allowing them to take in a broader range of hues than their unglazed counterparts.
There is a good reason why quarry tile is often confused for brick: they are rectangular and often reddish-brown or rusty brown. Clay, shale, and feldspar are the most common ingredients in this type of unglazed tile. Kitchens and other areas with a lot of foot traffic are ideal places to use this type of flooring. If you're looking for a low-maintenance tile that's easy to clean and resistant to slips, this is the best option.
There are many natural stone possibilities for walls and floors in the home, including marbles, travertine, granite, and limestone, to name just a few of the most popular. These contemporary and timeless solutions are typically purchased in irregular slabs for wall tile and somewhat irregular squares and rectangles for flooring. From $2 to $20 a square foot, many stone tile options are available, with slate & travertine at their lowest price points.
When it comes to the most critical pull of natural stone, it's the fact that it can keep rooms cool in hot areas and work with radiating heating systems in cold ones. Aside from the price, each stone has its own set of drawbacks. Travertine, marble, and slate are all susceptible to discoloration over time, while travertine wears more easily.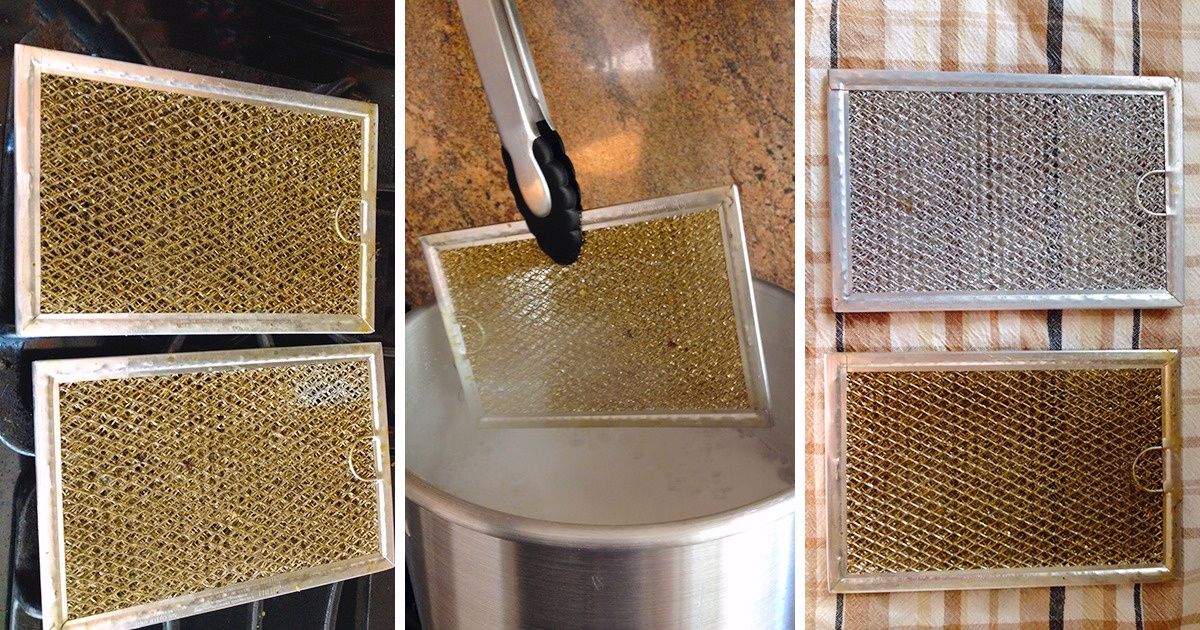 When it comes to your home, kitchens are the first place to become messy. Once you clean up it's only a matter of time until the room needs cleaning again, a never-ending cycle of dirty dishes stacked up, food on the floor and a fridge that needs a deep clean. Nowadays, the kitchen is a part of the house that is celebrated not only its functionality, but also for the social aspect it brings to the house. Spacious kitchens, in addition to those that opt for open-plan designed kitchens are becoming increasingly popular, as they create a space that is comfortable for people to get together, spend time in one another's company while also enjoying some great food and drinks. A disorderly kitchen can feel like a burden to tackle, however thanks to the world of hacks, there's a solution for everything. On social media platforms such as Instagram and Tik Tok, there has been a surge in domesticated influencers who focus on home organisation and cleanliness. They provide hacks for everything, which are essentially quick ways to achieve the most hygienic and aesthetically pleasing home. There's plenty of hacks for everything you can think of, and kitchen cleanliness is no exception. Here at We Buy Any House we have compiled our top tips to help you clean your kitchen.
The "Outside-In" Method:
The "outside-in" method is supposed to make cleaning your biggest messes easier. The process becomes easier as you start from the outer edges of the mess and work towards the center of the mess. According to cleaning experts, this is a great way to keep up the cleaning momentum and ensure that you don't lose pace while you are cleaning.
Hoovering Under the Stove:
Moving your cooker out of the way to clean is a labour intensive task that isn't anyone's particular favourite cleaning job. Moving things out of the way is not only strenuous but it can also be extremely difficult if you are not physically able to move it yourself. An easy way to get rid of all those pesky bits of fallen food is to remove the bottom drawer of the cooker unit and use the novel of your hoover to clear it out.
Fresh Smelling Disposal:
There's nothing worse than having a waste disposal that doesn't smell great. The smell consumes your whole kitchen and is not a great thing to have if you have guests over. A great way to remedy this is by using a simple trick consisting of three things: lemon, ice cubes and rock salt. Fill an ice cube tray with rock sale, lemon wedges and water. Once they are frozen run the ice cubes down the disposal until the ice has disintegrated.
Cleaning Your Cups:
If you tend to put your glasses through a dishwasher, then you may notice that your glasses have gone a little cloudy. This may be due to living in a hard water area and can leave your glasses looking stained and slightly unappealing to yourself and guests. A simple trick to fix this is by cleaning the glasses with vinegar. Soak the glasses in vinegar and then rinse off with water and dry with a lint-free cloth.
Cleaning Your Chopping Board:
Wooden chopping boards can be great for aesthetic purposes, but they can get a little worn and smelly over time. No matter how much you scrub at them, it seems as though they never get any cleaner. To achieve the freshness of a brand-new chopping board, then sprinkle some bicarbonate soda or salt onto the board and rub in with half a lemon. Rinse with warm water, re-oil and pat dry.
Removing Tea and Coffee Stains from Mugs:
Once you've found your favourite coffee and tea pots, it's hard to part with them when they become stained due to tea and coffee. Instead of wasting money on new mugs each time your old ones become stained, there is a simple trick to help you get around this. The first option is to soak bleach int with some warm water, however if you want a more natural solution that doesn't require chemicals, you can add some bicarbonate soda to some washing up liquid and scrub the cup with a rough sponge.
How to Clean Your Washing Machine:
Your clothes are never going to be clean if the washing machine itself isn't clean. It's important to maintain the cleanliness of your washing machine, and it's important that you take care of it every few weeks in order to ensure that it's in its best condition. In order to clean it, set your empty washing machine to a hot 60 degrees, and pour around 230ml of white vinegar into the drum of the washing machine. Run the spin and all limescale, germs, mould and mildew should disappear.
This article was written by a quick house sale company We Buy Any House. If you're wondering "how can I sell my house fast?" or "how can I get someone to buy my house?", head to the We Buy Any House website for more information relating to all property related enquiries.