How to Improve Academic Performance if you are a Weak Student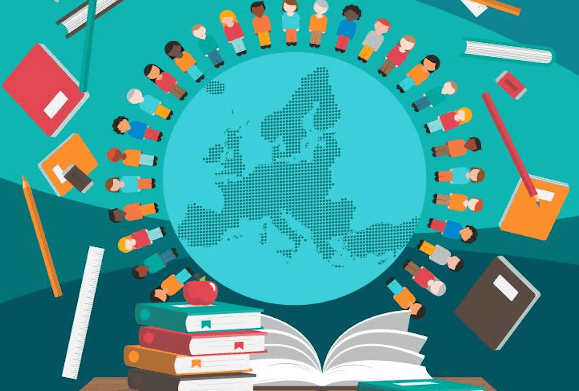 The best tips that will help you improve your overall academic performance even when you are not very good in understanding the complex concepts taught in class.
No person is perfect. At times, even the brightest student in the class may underperform for one reason or another. During times of failure, it is always vital for the students to create a plan that will assist them in improving their performances. Whether you are not attaining your targets, your grades are dropping, or you are scoring low grades in an examination you spent too much time preparing for, the truth is that it is never too late to change your studying habits. One of the dilemmas most students encounter as they strive to improve their performances is they are not sure about the specific things they should change to improve their grades.
If you are struggling to improve your academic grades, the first thing you should do is identifying the reasons why you are underperforming. The next step is directing your efforts towards tackling the problem. Generally, most students struggling to write their essays and other research papers because of the long and tedious process involved, and they are unsure of the correct writing format. Check this out if you want to learn everything involved in structuring your academic papers correctly. If you are uncertain of what to do to improve your academic performance, this article will provide you with tips to attain the grades you believe you deserve.
Develop a positive attitude
If you score a low grade in an examination, you dedicated too much time revising; it is normal to react by feeling disappointed and sad. On the same note, when you frequently receive low scores on a paper you believed was your best, you may begin feeling depressed, and you may be tempted to give up. If you want to score excellent grades, the first step you need to do is changing your perception. It would be best if you changed the negative thoughts you have in your head. If you adopt a positive mind-set, the chances are high that you will attain what you aim for. You also need to acknowledge that your current grades are not what you desire and are not permanent. It would be best if you began taking care of the situation mentally. Instead of thinking that you are a failure, you can start making positive changes. Within no time, you will begin seeing your grades transform positively.
Talk to your teachers
Unfortunately, most students do not like having a one-on-one conversation with their lecturers, which is not good behaviour. If you continuously score low grades despite trying everything, you must consider speaking to your tutors. They have a lot of knowledge and experience, and hence, they can give you pieces of advice which you cannot find in books or the internet. It is vital to speak to them when developing an action plan of how you are planning to improve your grades. You may also consider asking them about the areas they think you should direct more of your attention to. The chances are high that they will have advice on one or two ways to go about your grades. Together with the tips in this article, you should improve your grades without too much struggle.
Attend all your classes
Although lecturers know that you can access all the reading materials on the institution`s website, they will still insist that all students attend classes in person. This is because the classroom environment provides the perfect setting for the students to have a one-on-one conversation with the lecturers. You may ask questions or seek clarification if there was a topic that you did not clearly understand. Students must always remember that attending their classes is never enough; they should also pay attention and ask questions. One of the most effective ways of improving your grades is attending all your class sessions and listening to what the lecturer is saying instead of conversing with your friends or using your mobile phone. Before copying anything that is written on the board, you need to ensure that you have a good understanding of it. It would be best if you wrote your notes so that you will easily understand them when you begin your revision. You should not be scared to seek clarification if there is anything you seem not to understand. It will be much easier to request your lecturer to reteach a concept rather than spend too much time trawling through your books.
Identify the learning style that works best for you
If you are struggling to improve your grades, the chances are high that you have not identified the right learning style. We are all different and with unique abilities. Therefore, what might work well for you may not work for another person. Each person has a different way of studying that will produce excellent results. Some students learn best through listening and writing, while others through seeing. If you are struggling to improve your grades, perhaps you may not have found an excellent studying technique yet. Some students study best when they do it with friends. Therefore, take your time to understand yourself and identify the studying technique that will work in your favour.
Improve your essay writing skills
The other common reason for academic underperformance is that the student`s essay writing skills are not up to the required standards. It is important to note that most students have a negative perception towards essay writing because it is tedious and time-consuming. If you want to improve your performance, you must start working on your writing skills. The good thing about having excellent writing skills is that they will benefit you even in life after school. Every time you are given an assignment, you should strive to request feedback. That is how you will acquire a better understanding of your strengths and weaknesses.
Learn how to seek help
When you are used to performing poorly in class, there is a high possibility that you have developed low self-confidence. For this reason, you find it difficult to seek help even when you are facing difficulties learning. This is quite understandable and many students before you have faced the same dilemma. Luckily, the evolving technological world has provided a number of solutions that may help you if you are not confident enough to seek help from your peers and lecturers. The online platform is laced with many student help services and you can easily get assistance handling the tasks that you find challenging. The trick is to find a reliable and trustworthy service. Not only will such a company help you understand the most difficult concepts, they can also help you handle some of your complex essays to allow you enough time to focus on improving your grades. Do not be afraid to get help when you are in need. You will be surprised how much this action can help you turnaround your academic performance.
Most students are struggling with improving their academic performance. The worse bit is that they are uncertain about what changes to make to enhance their performance. The tips discussed above will, without any doubt, assist you in improving your grades.