Revealed: What are the Best Housewarming Gifts?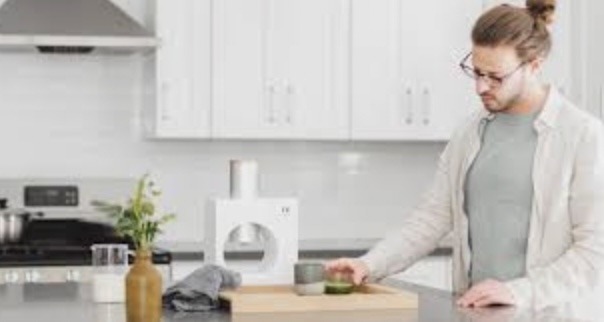 Buying and moving into a new home, especially if it is your first, can be one of life's biggest milestones. If you have a family member or friend who has recently done so, a nice gesture is to buy them a housewarming present.
When moving into a new home, there is so much to remember. You will often realise there are things you have forgotten or are bound to need to buy new things to fill your new home. Housewarming gifts can therefore be a great help for those who have just moved in and are a nice gesture to show you are thinking of them.
It is often best to ask if there is anything your friends/family want from a housewarming gift as you may risk buying something they already have, and there can be specific items that they might need.
Alternatively, you may want to surprise them with a thoughtful gift. In this article, we walk through our top housewarming gifts to help welcome your friends or family into their new home.
Crockery and Glassware
This is bound to be a successful gift as you can never have too much crockery or glassware! Plates, bowls and glasses are often the subject of accidental damage so it's always good to have a decent supply.
If you know your recipient likes a certain type of dish or drink, you could get them crockery or glassware based around this, such as some aesthetic wine glasses if you know they are into wine.
House Plants
If you know your new home mover has a green-thumb and is fond of the outdoors, a house plant is a great gift idea. A solid option is a Peace Lily, which has become a favourite houseplant, with its large leaves, distinctive white flowers and air cleansing capabilities.
A great, unique alternative is to get them a houseplant subscription. Bloombox is a subscription service which will send your recipient a handpicked plant and ceramic pot to their door every month!
Airfryer
Airfryers have shot up in popularity in recent years with their ability to cook rapidly and with great results! They are great alternatives to traditional frying and will help you cut down on oil, still guaranteeing a crispy finish to foods such as chips and chicken.
If you know your receiver is not the biggest fan of cooking, this is a great present to help them take the time and stress out of cooking.
Smart home system
A home assistant such as Amazon's Echo or Google's Nest will vastly improve your recipient's new home, granting them the ability to play music, ask questions and even turn home functions such as lights on and off with the power of their voice.
Practical yet fun, this gift will make their lives simpler and help them stay organised.
Slow cooker
In essence the opposite of an airfryer, a slow cooker allows you to put all your ingredients in at the start of the day and have a lovely slow cooked meal ready by the time you get home from a long day.
A slower cooker requires minimal effort but rewards you with delicious meals that will save you time and effort; ideal for anyone with a busy schedule or who wants to take the hassle out of cooking.
Scented candles
Providing both a homely feel and enticing scent, scented candles are a safe option for anyone who has recently moved home.
There are a range of candles on the market with a popular brand being Yankee Candle who provide a range of scents in different sizes. 
This article was written by a quick house sale company We Buy Any Home. If you're wondering "how can sell my house fast", head to the We Buy Any House website for more information relating to all property related enquiries.