The advantages and disadvantages of owning a business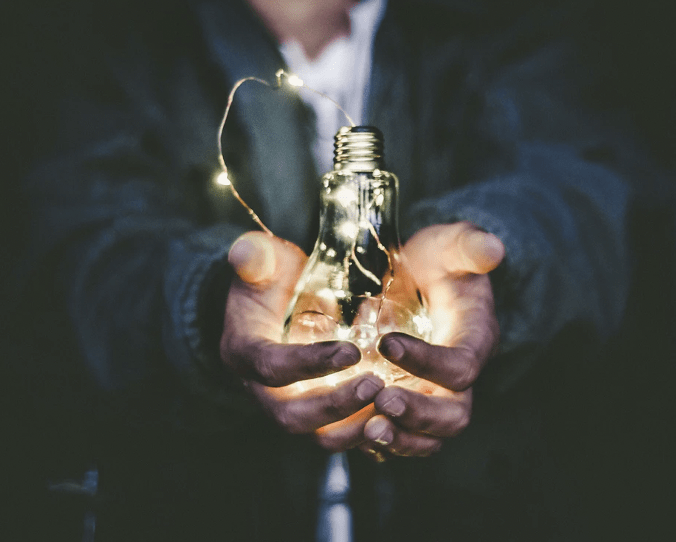 Still on the fence about whether or not to start your own business? Learn the advantages and disadvantages of owning a company to make an informed decision.
"Tomorrow, I'm going to start my own business." Said no successful entrepreneur ever, at least not before they took the time to think this decision through. And this is what you should do as well if you want to make the right decision.
Starting a business isn't something that you should simply decide on overnight. It is a complex decision to think through because it can have complicated consequences and benefits. Before taking the leap into business ownership, there are many aspects to weigh, from the financial aspects to the responsibilities and the rewards.
Advantages of business ownership
Having your own company definitely has plenty of advantages. This is why many people decide to make the switch from being an employee to being a business owner. More precisely:
Independence and control
Business ownership is often promoted with one strong slogan "you are your own boss." And, who wouldn't want to be in charge of their professional life and never have to deal with moody and nagging bosses?
When you have your own business, you make the decisions. You choose everything about your business and who and what work will do. You also decide on the hours to work, what to pay to whom and when they take vacations. You are also in charge of your own professional pathway. If you want your business to take a step towards specializing in offering a new service, you are the one to decide whether or not it does that.
For many people who lack this type of control as employees, the idea of having the freedom to control everything when they become business owners outweighs the risks.
Lifestyle independence
Business owners can enjoy certain lifestyle independence that employees don't have. Entrepreneurs decide their own schedule, how many tasks they take on their table, and everything else that leads to more flexibility in their working life.
Lifestyle independence looks different to everyone. Some want to have more free time to spend with their loved ones. Others want it to travel around the world. And some want it to be able to invest in growth in other areas of their lives. Either way, no matter why you want more flexibility in your life, business ownership can help you achieve it.
High financial rewards
Sure, owning a business comes with more financial risk than the one you experience as an employee. But it also comes with higher financial rewards.
Right from the start, when you decide to start your own business, you may take the risk of counting on a small business loan in Canada to have the initial capital to invest. But, this risk may bring you huge profits in the long run if everything goes well about your business.
Professional growth
As an employee, your professional growth is impacted by your employer and how their business functions. It depends on whether or not you work in a company where there are real growth opportunities and whether or not the workplace allows you to grow truly. This is often a problem for many employees.
In contrast, as a business owner, the sky is the limit when it comes to professional growth and opportunities because you are in charge of the pathway you want your business to follow. You can continually improve your business, add new services or products, hire better employees, and take any other type of decisions that will lead to growth.
What's more, besides professional growth, owning a business can also be a gratifying thing in terms of personal growth. As a business owner, you meet with many people from who you can learn. You constantly learn new things. And, as your business grows, you also get to feel pride and fulfillment.
Disadvantages of business ownership
Business ownership also has its disadvantages and risks that you should be aware of before taking the leap of starting your own company. More precisely:
Responsibility
Owning a business or "being your own boss" also comes with a lot of responsibilities on your shoulders. You get to make all the important decisions. Yet, if you make the wrong choices and anything goes wrong, you will be the one responsible.
What's more, you also are in charge of all the people that work for you. When you are an employee, your only responsibility is to do your tasks well. When you are a boss, your responsibilities are many, from ensuring that your employees do their tasks right, that you can pay them their salaries at the end of the month, and that all business processes are functioning efficiently.
Financial risks
When you're starting a business, you are risking your money. You invest your funds in a business idea that may or may not sell. And, even if your business idea seems successful initially if you fail to maintain other business processes to function well, you risk failure and lost money.
What's more, there can also happen a lot of things that may put your business at risk, such as:
Changes in consumer or market trends
The appearance of other stronger competitors
A scandal that hurts your business's reputation
It's a time-consuming and long-term commitment
Last but not least, owning a business means a lot of commitment. It's not always free time and vacations to the most exotic places around the world. There are times when you need to be present in your business and get things done, whether that means attracting new clients, hiring new employees, solving problems and overcoming challenges, or making growth-related decisions and implementing them.
Starting a business, especially in the beginning, means time commitment. Sometimes you will have to sacrifice your free time to ensure the success of your business.