The Complete Guide to Real Estate Video Marketing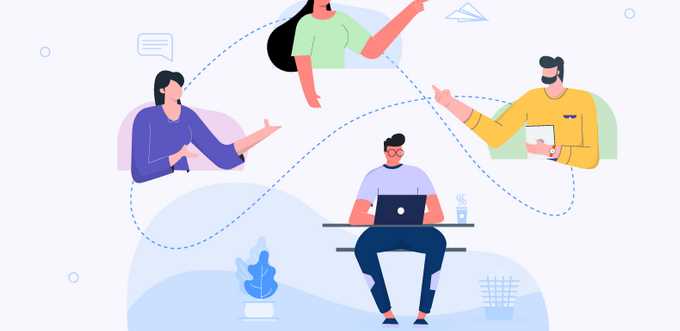 Nowadays, people spend more time watching TV, surfing the internet, and playing video games than reading. These modes have one thing in common: video. This form of content is more popular than ever, as youTube videos are viewed nearly five billion times a day. And according to the National Association of Realtors, videos are informative sources by more than forty percent of people during their home search journey.
That's why more and more agents spend time and money to create exciting content for their real estate marketing videos. You can also follow, too, with a simple tool such as an online video editor.
Below are 5 ways that you can utilize video in your real estate marketing strategy with no experience in the video needed. 
What's an Online Video Editor and How to Use It in Your Marketing Strategy?
The term online video editor refers to a video editing platform with free or paid options. Those who wish to upload and distribute their own video content usually rely on such services to provide hosting, encoding, embeddable players, and metrics.
The final stage of video production is editing. This makes sure you get your most polished shots out there, and not some lousy raw footage. With many editors available today, you have access to video and audio stock that can help to make engaging videos. You can also utilize text effects, color filters, and animated stickers to add your logo and call-to-action buttons (CTA).
With all of these features, you will be able to produce real estate marketing videos with ease. 
Best Options for a Real Estate Video
Here are five ways you can use video to market your real estate business:
A professional property listing would seem to be an obvious first choice for this type of video. 
In contrast, simple phone videos may be good enough for other purposes, but they don't serve you well when it comes to listing your home for sale (unless you know how to capture and edit footage well). 
You should approach every project with the goal of creating the most polished product possible, whether it is a print brochure or postcard, a virtual tour, or a real estate video.
Videos of neighborhood highlights 
Video with quality content also benefits as well as those with community attractions. Clients tend to be more attracted to a neighborhood, city, or region rather than a specific house. 
So, make creative videos about local schools, attractions, events, and more. The type of video you use may differ from one market to another and from one type of clientele to another, depending on where your property lies in the market. 
For houses that sit at the higher end of the spectrum, make every effort to produce an impressive video tour. Those in the lower end might require a less stringent approach. UK-based company RWinvest, one of the best property investment companies in the UK, has some great examples of video tours and drone footage of current developments across the Liverpool city region.
The power of customer testimonials video is undeniable. As with neighborhood or community highlights, client reviews can be handled professionally or casually. It's crucial to keep in mind, however, that such videos speak more than just what your clients say. 
Additionally, the video design and feel convey your company's image. With great equipment, use well-lit environments to capture your clients. Then add soft music and smooth editing to create a polished video.  
It is important to plan properly to obtain a professional result. Avoid shooting your video on the fly. 
Following your initial interaction with a potential customer, you can add them to the rest of your social media contacts. 
There is little interest in reading content on social media platforms. Videos are in demand. So, investing in an online video editor is the right move. With this, you can make quick content to finish the job you started. It helps you create the best real estate marketing video to share updates, tips, and events on your social media profiles.
Creating videos as a live event is the final option you could consider. This approach is spontaneous, unlike the other four. However, it can still serve your purpose if you know how to do it right. Live videos allow the most direct and authentic message conveyance. This is also one way that agents are adapting to the COVID-19 pandemic.  
An online gathering like a Facebook Live or Zoom event is more than a convenient means of holding a distance meeting; it allows you to reach your leads and clients in an almost unlimited number of ways.
It might also be useful to host a live market update. For example, you could host a live video stream of your audience sampling craft beer at a local brewery. There is almost no limit to the use of live video.
However, even if you opt for live videos, planning and preparation are still important. Make sure you have all the equipment you need to offer quality visuals and audio. 
Final Word
Ensure your message is conveyed with the right kind of video. Decide whether a polished and produced presentation or an authentic, "live" presentation will resonate better with your audience. 
After that, an online video editor can make sure that your quality of video looks professional. Now take out your notebook and camera- and start shooting.

Reasons to Use Content Moderation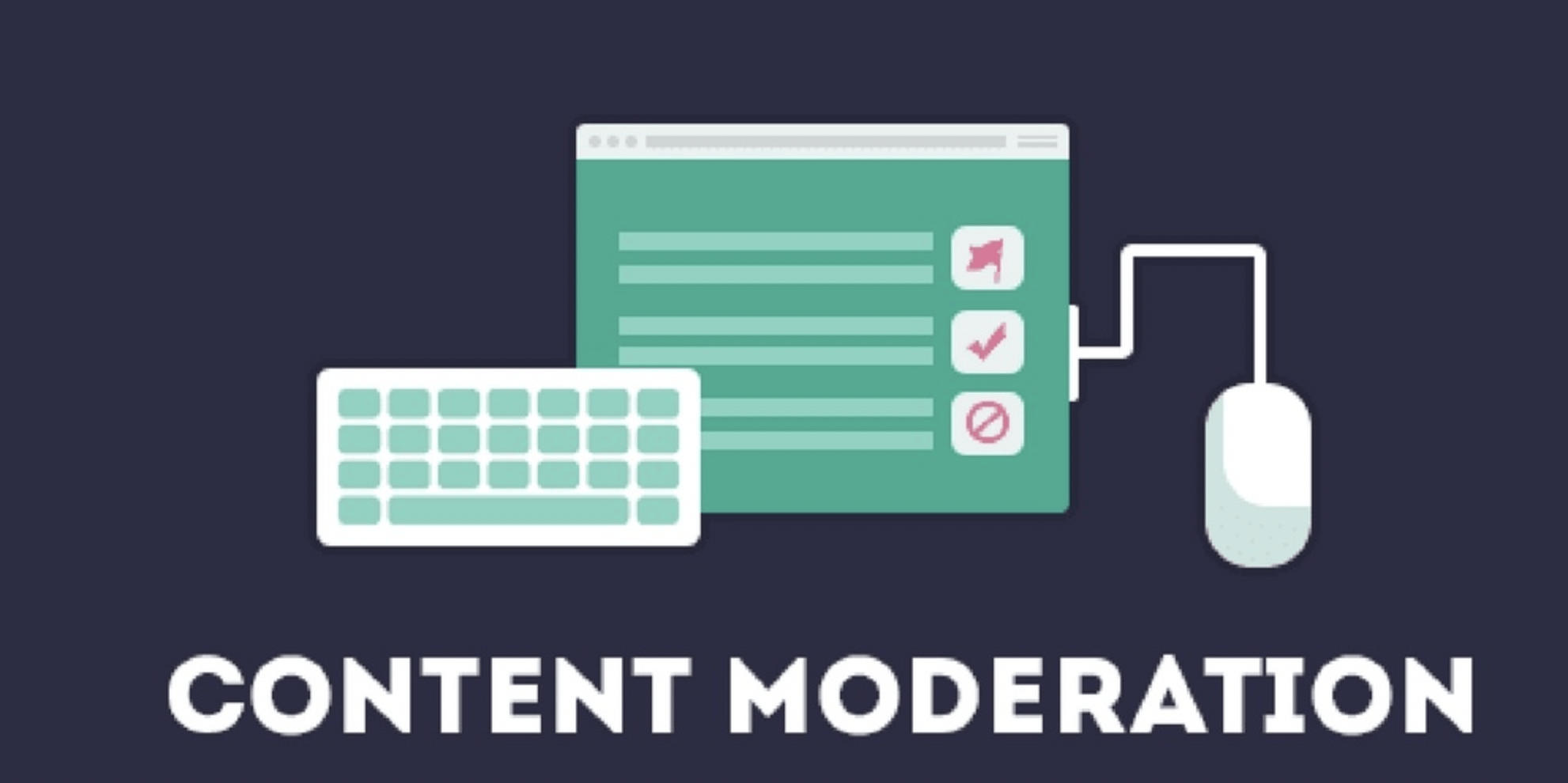 When you think about what is content moderation?, what comes to mind? Likely, some of the first things that come to mind are safety and security. But there are other reasons to use content moderation, too. In this post, we'll cover three of those reasons. First, content moderation can help you build a positive reputation online. Second, it can help you protect your brand and trademarks. And third, it can help keep your site compliant with regulations. Keep reading to learn more!
If you're running a website, it's important to make sure that the content is moderated. Unmoderated content can be damaging to your reputation and can lead to legal troubles. Here are four reasons why you should use content moderation.
In a world where online content is constantly proliferating, it's more important than ever to use content moderation to ensure that your website remains safe and professional. Content moderation can help you filter out inappropriate or offensive material so that your website visitors can focus on the information you're providing them. Here are just a few reasons why content moderation is such an important tool:
1) It keeps your website safe and secure.
2) It helps you maintain a professional image.
3) It prevents inappropriate or offensive material from being posted.
4) It makes it easier for people to find the information they're looking for.
5) It protects your reputation as a web-based business.
6) It increases user confidence in your website.
7) And lastly, it's essential to comply with various regulations governing online content.
Content moderation is an important part of online communication. By moderating your content, you can ensure that it is appropriate for your audience and meets your standards. There are many reasons to use content moderation, including preserving brand reputation, protecting users from harmful content, and complying with laws and regulations. Implementing a content moderation strategy can be beneficial for your business or organization.
AI content moderation API with over 99% accuracy for images and videos. Real-time responses at a fraction of the cost. End-To-End Solutions. Full-Stack Approach. Types: Video Moderation, Image Moderation, Text Moderation, Audio Moderation.
Search Results
Featured snippet from the web
A team of content moderators in place would ensure that nothing offensive or upsetting gets to your site. It will also protect your audience from possible bullying or trolling by some irrational users. Moderating user-generated content can also provide a valuable opportunity for pattern recognition.
FAQS;
Why is content moderator important?
Content moderation protects your brand — and your users.
Having a team of content moderators on hand reduces the risk of visitors seeing content they may consider upsetting or offensive. Content moderation also prevents bullies or trolls from taking advantage of your brand online.
Why is it important to use social media in moderation?
Social media moderation helps in reducing offensive, profane, and hateful comments thus making the platform safe for everybody which eventually helps brands in enhancing their online presence.
What are the uses of content moderation?
Content moderation is the job of screening for inappropriate content that users post on a platform. The goal is to safeguard the users from any content that might be unsafe or inappropriate and in turn, might ruin the online reputation of the platform its been published.
What's expected of the content moderator?
A content moderator is a skilled professional who handles the submission of user-generated content to an online platform. Their job is to ensure that content creators and managers place the content items correctly and ensure they are free from scams, errors, and any illegal or copyrighted content.
What are the types of content moderation?
6 types of content moderation you need to know about
Pre-moderation. …
Post-moderation. …

Reactive moderation. …

Distributed moderation. …

Automated moderation. …

No moderation.
What is a moderation strategy?
You get to decide what members are likely to see. Your moderation strategies shape what members see and, thus, what members do. Moderation isn't removing the bad stuff, it's making clear decisions about what you want members to be doing, and emphasizing those elements.
Conclusion :
Content moderation is an important part of online marketing, and it's something that all businesses should consider. Not only does moderating your content help to keep your website clean and professional, but it can also improve the user experience by ensuring that people see quality content when they visit your site. Let us know in the comment section if you've had success with content moderation, or if you have any questions about how it can be implemented into your own digital marketing strategy.
By using a third-party moderation service, you can ensure that all content associated with your company is appropriate and compliant with your standards. Let us know in the comment section how you moderate content on your website or social media pages. We'd love to hear from you!
What Are The Best Modern Serif Fonts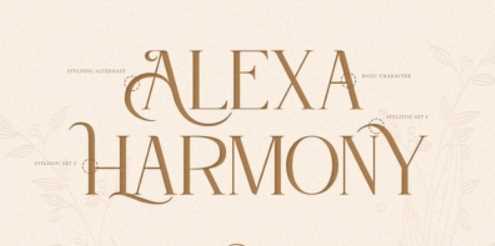 If you're looking for modern serif fonts, several options are available. For example, you can try Ravensara Sans or Optima. Or you can even use Futura. The choice is yours, but understanding the different categories will help you make the right choice.
Ravensara Sans
Ravensara Sans is a stylish sans serif font family available in 7 weights. Its clean, contemporary letterforms make it an excellent choice for various projects, from branding to album art. Its versatility also makes it an excellent choice for short texts and headlines.
Its sharp edges and rounded corners make it an excellent choice for titles, invitations, and other printed materials. It also has a full set of uppercase letters, multilingual symbols, numerals, and punctuation. This typeface's modern and clean style makes it a versatile option, making it suitable for various printing processes, including laser cutting and gold foiling.
Its clean, even lines make it an ideal choice for headlines and large text. Leaner is available in three weights and is suitable for small and large-sized text. This sans serif font family also features 510 glyphs, which are ideal for headings and logos. In addition, the font family includes the popular Grotesque Extra Bold, a modern take on the grotesque style but retains some of the character and traditionalism associated with those styles.
Optima
This sans serif typeface versatility makes it an excellent choice for print and online projects. Its gregarious nature allows it to mix well with virtually any serif design.
Another modern sans serif font is Futura PT. This geometric typeface brings modernity and complexity to the Value Serif style. Its unique style will add an edge to your design. Inspired by the classic grotesques, Futura PT is versatile and suitable for any purpose.
Its simple, geometric design is suitable for serious prose. You can use it for headers, email, websites, and other text. You can also use it in CVs and presentations. It is one of the most popular sans serif fonts in use today.
Futura
Futura is one of the most famous typefaces, based on the Bauhaus design style.Its low x-height makes it ideal for body text. The font also includes old-style figures and small capitals. It is available in both digitized and conventional versions.
It is widely considered the most important typeface from the Bauhaus movement. It blended old-style figures and geometric forms and was influenced by the design philosophy of the Bauhaus school. Renner used the design office at Bauer Type Foundry to help him create his typeface family.
It is a geometric sans-serif typeface, originally released by Paul Renner in 1927. While it shares similarities to Bauhaus typefaces, it was designed faster and with more features than its predecessors. As a result, Futura quickly became one of the most copied typefaces in graphic design history.
Final Words
Many different commercial fonts are available today, but the best modern serif fonts are versatile and easy to use. There are a variety of serif fonts out there, so it is important to find the one that will fit your needs and style. With so many options available, finding the right one can be difficult, but with a little effort, you can create beautiful and stylish documents. Read this post carefully to know more about sans serif fonts.
How to Set Up a Successful Amazon Store From Scratch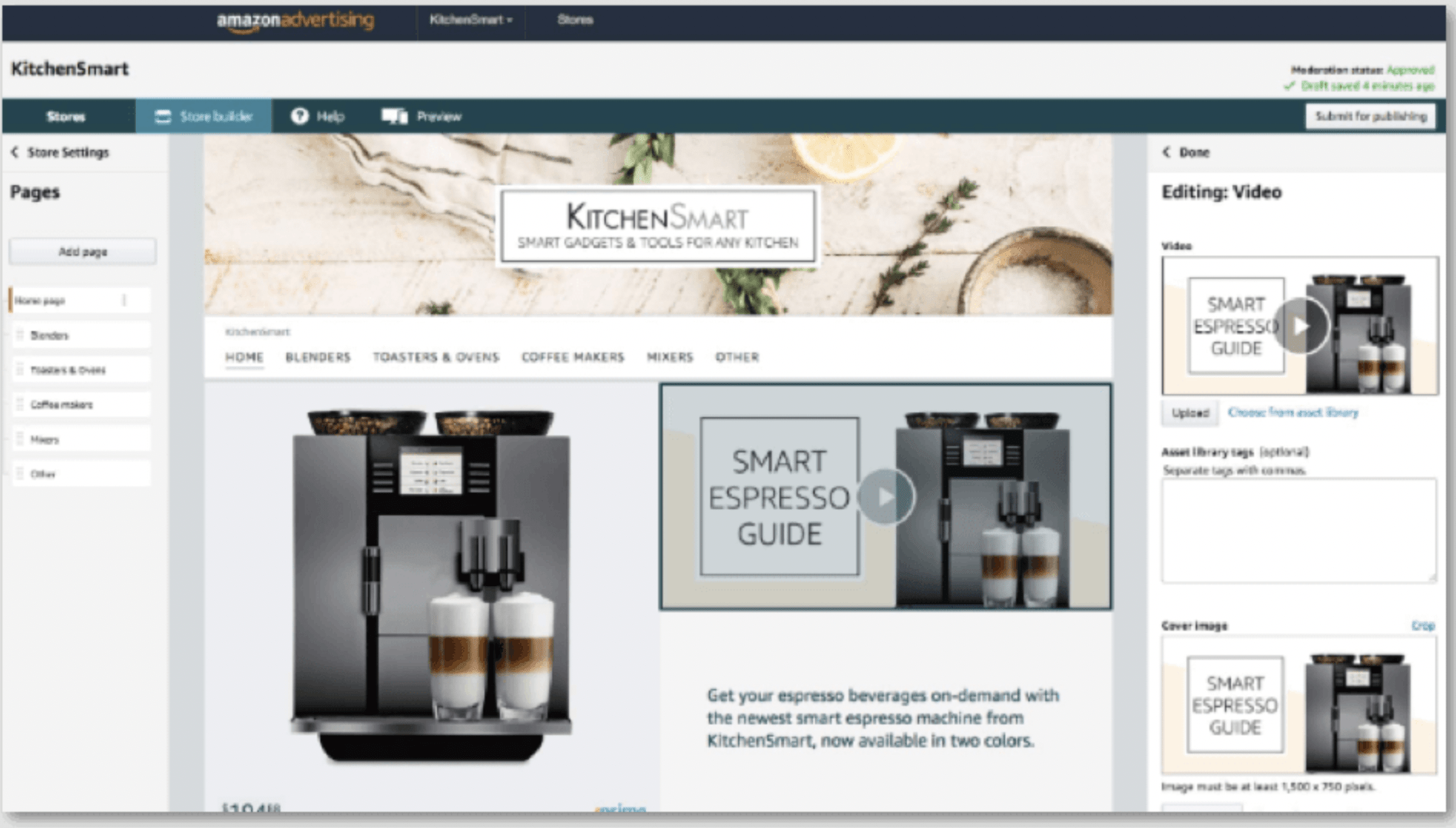 Whether you're entirely new to retailing or you're looking to move your operations online, setting up a successful Amazon store from scratch is challenging. You'll have plenty of hoops to jump through to get established on the platform in the first place, and then you'll need to pursue an aggressive marketing strategy to build your visibility and sales as quickly as possible. This article shares some tips on the process, guiding you to Amazon seller success in as short a time as possible.
Setting Up
There's a simple sign-up process for new sellers on Amazon that you'll have to follow to get featured on the platform. This will ask you to enter some data about your business, your products, and your jurisdiction. You'll need to get all of this right, though you can edit this information in the future if your store changes. You'll then be asked to upload your first products to your store. When you're doing this, there are some key tips to follow:
Only use high-quality photographs, and several of them, to show off your products
Make sure your product descriptions are high in quality and explain your products to consumers
Do pricing research to understand how your competitors are pricing similar products
These three factors – photographs, description, and price – are all paramount to your ongoing success on Amazon.
Marketing
 Now that you've set up your store and you've created exciting product listings, it's time to focus all of your energies on marketing. If you're a confident marketer in your own right, you should feel free to go it alone and use all of the tools in your repertoire to show off your new online store. If you don't feel confident in online advertising and Amazon marketing, though, you should look to partner with experts who are.
Nuanced Media are Amazon seller consultants who can help you build visibility for your store and sales on your product pages. They're able to crunch your data to identify areas in which you could benefit from a targeted marketing campaign. Get in touch with experts such as these to turbocharge your marketing efforts in your first few weeks on Amazon.
Long-Term Traffic 
Once you've made your first few hundred sales, Amazon's algorithm will recognize you as a trusted seller that they will be happy to feature on their product listings page. You'll still have some work to generate long-term traffic, views, and purchases. The key here is how you deliver for customers, as the best products will get more 5-star reviews from consumers.
You're looking to generate as many of these glowing reviews as possible, and that might mean going the extra mile to generate customer satisfaction. Wrap your products elegantly, so your package appears pleasant when it's delivered. Include a discount code in that package to encourage return customers. And do all you can to ensure it'd delivered on time, exceeding expectations where possible.
These three key tips will help you set up a successful Amazon store in as short a time as possible.