The Complete Guide to Real Estate Video Marketing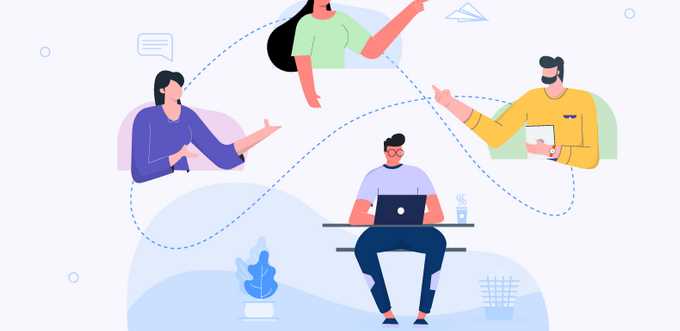 Nowadays, people spend more time watching TV, surfing the internet, and playing video games than reading. These modes have one thing in common: video. This form of content is more popular than ever, as youTube videos are viewed nearly five billion times a day. And according to the National Association of Realtors, videos are informative sources by more than forty percent of people during their home search journey.
That's why more and more agents spend time and money to create exciting content for their real estate marketing videos. You can also follow, too, with a simple tool such as an online video editor.
Below are 5 ways that you can utilize video in your real estate marketing strategy with no experience in the video needed. 
What's an Online Video Editor and How to Use It in Your Marketing Strategy?
The term online video editor refers to a video editing platform with free or paid options. Those who wish to upload and distribute their own video content usually rely on such services to provide hosting, encoding, embeddable players, and metrics.
The final stage of video production is editing. This makes sure you get your most polished shots out there, and not some lousy raw footage. With many editors available today, you have access to video and audio stock that can help to make engaging videos. You can also utilize text effects, color filters, and animated stickers to add your logo and call-to-action buttons (CTA).
With all of these features, you will be able to produce real estate marketing videos with ease. 
Best Options for a Real Estate Video
Here are five ways you can use video to market your real estate business:
A professional property listing would seem to be an obvious first choice for this type of video. 
In contrast, simple phone videos may be good enough for other purposes, but they don't serve you well when it comes to listing your home for sale (unless you know how to capture and edit footage well). 
You should approach every project with the goal of creating the most polished product possible, whether it is a print brochure or postcard, a virtual tour, or a real estate video.
Videos of neighborhood highlights 
Video with quality content also benefits as well as those with community attractions. Clients tend to be more attracted to a neighborhood, city, or region rather than a specific house. 
So, make creative videos about local schools, attractions, events, and more. The type of video you use may differ from one market to another and from one type of clientele to another, depending on where your property lies in the market. 
For houses that sit at the higher end of the spectrum, make every effort to produce an impressive video tour. Those in the lower end might require a less stringent approach. UK-based company RWinvest, one of the best property investment companies in the UK, has some great examples of video tours and drone footage of current developments across the Liverpool city region.
The power of customer testimonials video is undeniable. As with neighborhood or community highlights, client reviews can be handled professionally or casually. It's crucial to keep in mind, however, that such videos speak more than just what your clients say. 
Additionally, the video design and feel convey your company's image. With great equipment, use well-lit environments to capture your clients. Then add soft music and smooth editing to create a polished video.  
It is important to plan properly to obtain a professional result. Avoid shooting your video on the fly. 
Following your initial interaction with a potential customer, you can add them to the rest of your social media contacts. 
There is little interest in reading content on social media platforms. Videos are in demand. So, investing in an online video editor is the right move. With this, you can make quick content to finish the job you started. It helps you create the best real estate marketing video to share updates, tips, and events on your social media profiles.
Creating videos as a live event is the final option you could consider. This approach is spontaneous, unlike the other four. However, it can still serve your purpose if you know how to do it right. Live videos allow the most direct and authentic message conveyance. This is also one way that agents are adapting to the COVID-19 pandemic.  
An online gathering like a Facebook Live or Zoom event is more than a convenient means of holding a distance meeting; it allows you to reach your leads and clients in an almost unlimited number of ways.
It might also be useful to host a live market update. For example, you could host a live video stream of your audience sampling craft beer at a local brewery. There is almost no limit to the use of live video.
However, even if you opt for live videos, planning and preparation are still important. Make sure you have all the equipment you need to offer quality visuals and audio. 
Final Word
Ensure your message is conveyed with the right kind of video. Decide whether a polished and produced presentation or an authentic, "live" presentation will resonate better with your audience. 
After that, an online video editor can make sure that your quality of video looks professional. Now take out your notebook and camera- and start shooting.