The Health Benefits That Pilates Training Provides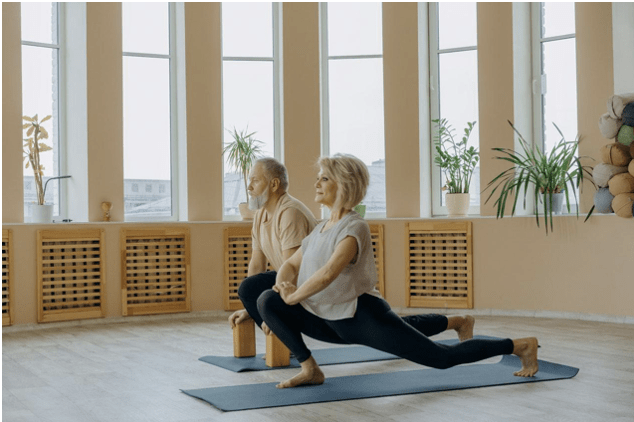 Although Pilates isn't a new idea – Joseph Pilates was alive over 100 years ago – it goes through waves of popularity. At the moment, it's fair to say that Pilates is in a popular phase. But why should you even consider Townsville Pilates classes? Here are some of the most important health benefits!
Reduced Lower Back Pain
As you get older, you might notice that it gets harder to stave off lower back pain. Especially for those who work in an office chair all day, you need exercise that encourages health and strength in this area. Fortunately, this is precisely what Pilates achieves. Barefoot Physiotherapy Brisbane tells us that they often recommend Pilates in addition to physiotherapy treatment as it's a great exercise that promotes muscle control and correct muscle movements that aid physiotherapy.
Pilates could be the secret you need to relieve your pain as you grow older if you have issues in the lower back.
Strengthened Core
When performing Pilates moves, the core is always engaged, and this is a good thing for your core strength. This positively affects not only the abs but also the pelvic floor and the back. Although it's not something you notice constantly, it's always wise to strengthen the core because you're always using and engaging it.
From reaching up to high shelves in the supermarket to long days at work, a strengthened core helps other muscles too because they aren't constantly overcompensating for a weak core.
Stress Relief
Do you lead a stressful life? Probably, and this is because it's all too common these days. Like other forms of exercise, Pilates is known to release endorphins in the body. In case you didn't know, endorphins are known as 'feel-good hormones'. These endorphins pump around the body, you feel energized, and work deadlines and endless emails are the furthest things from the mind.
Improved Posture
Next, a weak and unstable posture is a big problem in society. Like a weak core, other muscles and body parts need to compensate for the weakness. With poor posture, you're not properly aligned through the day, and this causes injuries. For example, it could be that you slouch, and this places more pressure on the lower back.
If you perform Pilates regularly, you will gradually stabilize the spine and your posture. Often, slouching is a result of underdeveloped muscles, and this is something you can fix with exercises like Pilates. You'll have a stronger posture all through life's activities, and this should decrease your risk of injuries.
Weight Maintenance
With a particular focus on building lean muscle, strengthening, and sculpting, many people use Pilates as part of a wider exercise plan when they want to maintain their weight. Many studies have shown the efficacy of Pilates when it comes to weight loss and maintenance, and one study helped 37 women over eight weeks.
However, keep in mind that it's never enough just to do one Pilates session per week. You also need to make other healthy lifestyle choices (while eating healthily!).
Other Benefits
If Pilates hasn't convinced you, you may also benefit from the following:
Greater flexibility
Muscular strength and control all over the body
Muscle toning in the core, hips, lower back, and buttocks
Balance and coordination
Reduced risk of injuries with improved posture and strengthened spine and core
The beauty of Pilates is that you'll find a class for all ages, all experience levels, and all abilities. Whether you're a beginner on this journey or you've done Pilates for many decades, you'll still enjoy all the health benefits on this list. Many that start training, also find themselves interested in teaching. You can acquire your instructor certification from Breathe Education, by signing up for their certification course. This becomes a great opportunity for you to get healthy, stay healthy, and get paid teaching something you love. You'll find local classes, online classes, and so much more.
Why not sign up for Pilates today?