Top Four Website Builders for New Online Shop Owners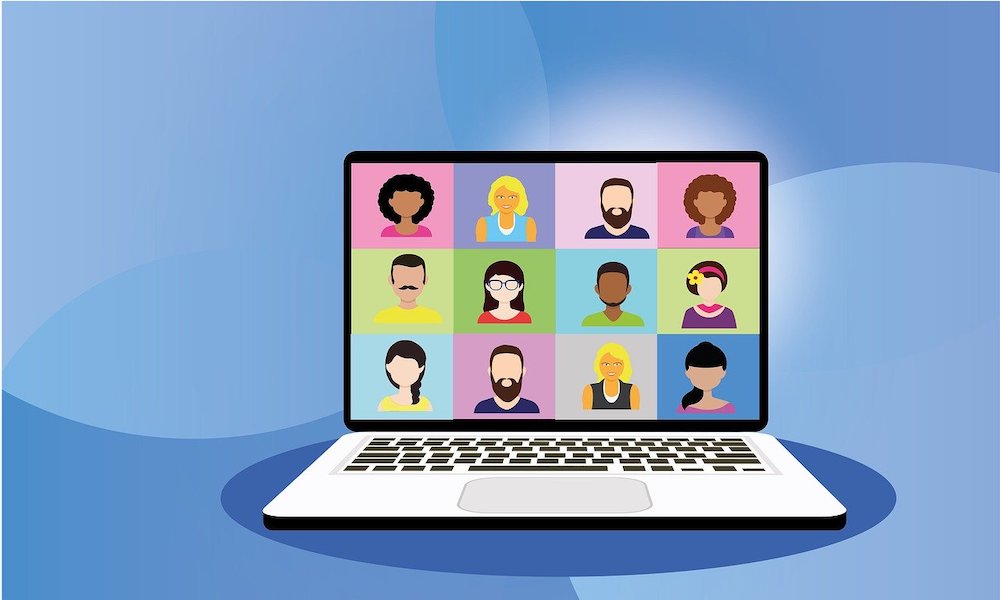 Starting Your Own Online Shop? Consider These Top Four Website Builders
With your own ecommerce site, you can reach more customers and give your brand the attention it deserves. Whether you have a brick-and-mortar shop, an ecommerce website can establish your business online. Many small to medium-sized businesses exist alongside big-name companies, getting a larger slice of the pie with ecommerce.
So why not take advantage of the benefits of having an ecommerce website? As reported by Pranjal Bora of Digital Authority Partners, if your business benefits from online sales, then you need an online shop.
You have two options: hire a web developer to create your ecommerce website or rely on DIY software. We will highlight DIY website creation options with our top four platforms.   
The Top Four Website Builders for Ecommerce Businesses This 2022
The first step in creating an ecommerce business is selecting the right website builder. That means that you need to make sure you are using one of the 
best website builders for eCommerce
. A website builder is software designed to help users create simple websites even with little to no coding knowledge.
Website builders are designed for easy use. You can have your website ready within the day most of the time. If you want to DIY your ecommerce website creation, consider these top four website builder platforms available today:
Shopify
You can't talk about ecommerce without talking about Shopify. This software lets you create a shopping site tailored to your brand's needs. Shopify has an online store builder filled with templates, making it easy to start building your website.  No matter what type of business you have, there is a template that will work best for you.
Shopify is currently the most popular shopping site builder used by more than a million online stores. It also comes with features such as marketing resources, SEO, shopping carts, mobile shopping features, and more. You might not be sure yet whether Shopify is for you; you can take advantage of its 14-day free trial.
Features
Comes with 100+ professional-looking shopping site templates that are easy to customize

Allows your customers to use their credit cards for payment

Offers an easy-to-use shopping cart

Offers web hosting and unlimited bandwidth

Comes with SEO features and

social media

integration

Allows you to add inventory and product sale prices

Fits all ecommerce businesses, from beginners to experts

Offers marketing apps for easy conversion, product features, customer retention, and many more
Advantages
Flexibility  and ease of use

All-in-one ecommerce solution

Practicality and cost efficiency

Easy product inventory

Responsive customer support

Strong Shopify community where you can get timely assistance

Versatile solution—works for people looking for an enterprise shopping solution
Pricing
Basic plan for new ecommerce businesses for $29 per month

Regular plan for $79 per month

Advanced plan for $299 per month

14-day free trial even without a credit card
Bigcommerce
Bigcommerce is a helpful ecommerce website with integrated SEO tools. You can rank higher on search engines without paying extra for SEO. It also has a shopping cart that takes care of customer payments.
Aside from marketing tools, Bigcommerce also has conversion tools that help you promote your products or services online. Just like Shopify, Bigcommerce has a free trial period. You can always change your mind if you think this shopping site builder is not for you.
Features
Provides SEO tools for easy search engine ranking

Helps you promote your brand with conversion tools

Offers marketing tools for all types of businesses

Provides a secure payment gateway for customers

Provides website analytic tools
Advantages
One of the easiest shopping website builders

All-in-one solution for shopping, marketing, payments, analytics, and more

Easy credit-card processing through PayPal

Availability as an enterprise ecommerce solution

Easy configuration to fit any business

Flexible payment options
Pricing
Standard plan for $29.95 per month

Plus plan for $79.95 per month

Pro plan for $299.95 per month

Enterprise solutions are available, but you need to contact sales

15-day free trial
Wix
Another popular ecommerce builder software is Wix. The most remarkable thing about Wix is that you can create an ecommerce site in just a few minutes! Even people who have never used this website builder find it easy to navigate and work with their brands.
Wix offers a lot of templates, so it's easy to find the one that matches your business. All you need to do is to click the template and apply it to your ecommerce site.
Features
Allows you to set up your ecommerce site in just a few minutes

Offers drag-and-drop capabilities

Has available customer service 24/7

Offers accessible mobile ecommerce site features

Offers attractive templates to fit your needs
Advantages
Ease of use

Affordable plans

Mobile ecommerce availability

Simple site design tools using templates
Pricing
VIP plan for $12.25 per month with first-priority support

Unlimited plan for  $6.25 per month for entrepreneurs and freelancers

Combo plan for $8.50 per month for personal use

Connect Domain plan for $4.50 per month, basic Wix plan

Free templates, unlimited website pages, and hosting
Weebly
Weebly is another powerful ecommerce website creation software often compared to Wix. But there are many differences when it comes to features and pricing.
Aside from the usual ecommerce website features, Weebly allows you to set tax rates per location. This is often overlooked in many ecommerce platforms. You can get fresh ideas from the Weebly blog, which helps with content marketing. Weebly also comes with SEO features, so it's easier to rank your website online.
Features
Allows users to set up tax rates for every location

Offers an integrated blog

Comes with SEO features to help you rank higher on search engines
Advantages
Easy to use

Affordable

Versatile and scalable
Pricing
Connect plan for $5 per month for annual subscriptions

Pro plan for $12 per month for annual subscriptions

Business plan for $25 per month for annual subscriptions

Basic use plan—free
Final Words
These four ecommerce website builders will help you start your online shopping business right away. Because these are DIY builders, you don't need to pay if you don't plan to hire website development help to have a professional-looking site. Make sure to weigh in on software features, advantages, disadvantages, and plan pricing before deciding.
Reasons to Use Content Moderation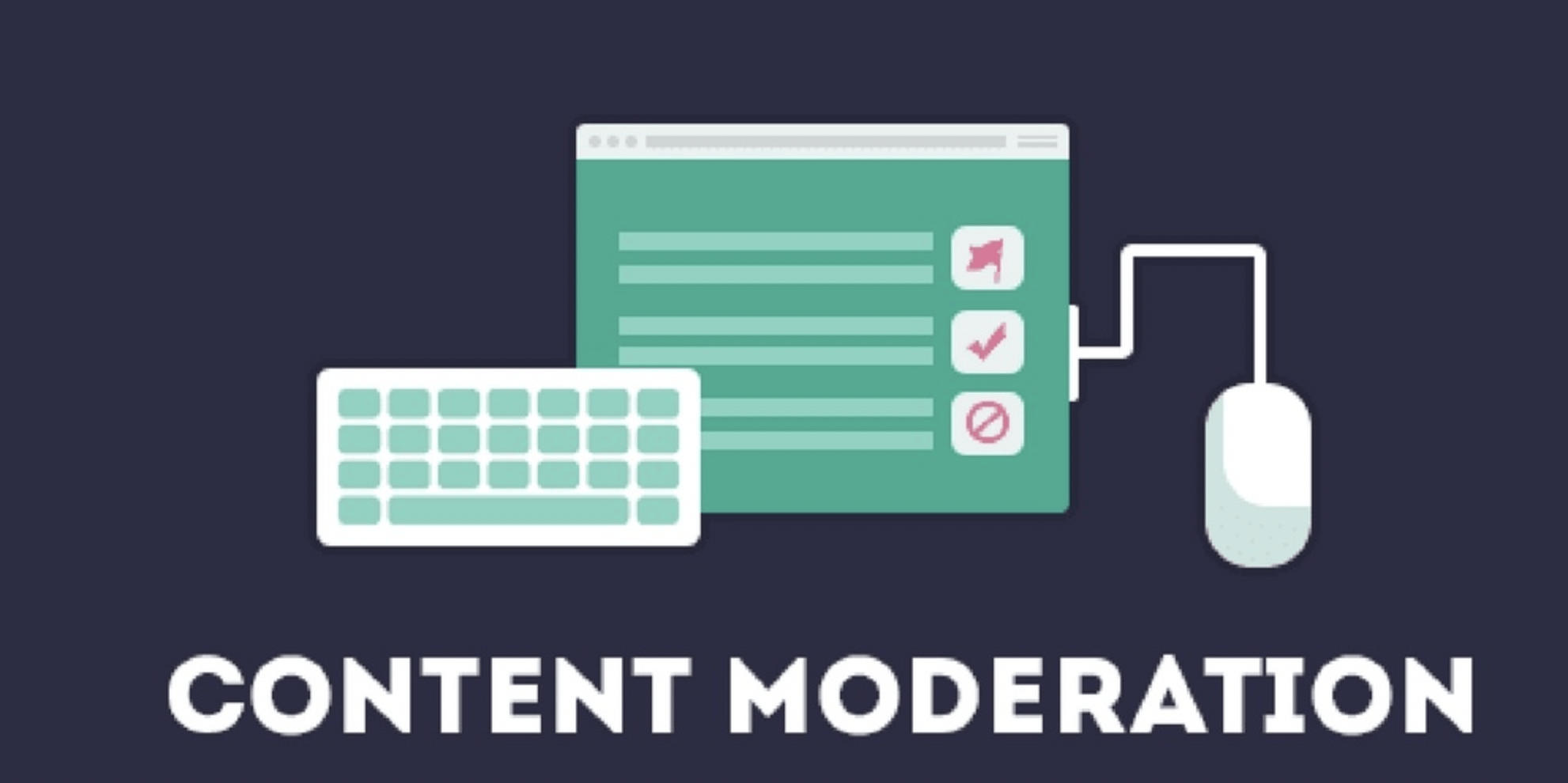 When you think about what is content moderation?, what comes to mind? Likely, some of the first things that come to mind are safety and security. But there are other reasons to use content moderation, too. In this post, we'll cover three of those reasons. First, content moderation can help you build a positive reputation online. Second, it can help you protect your brand and trademarks. And third, it can help keep your site compliant with regulations. Keep reading to learn more!
If you're running a website, it's important to make sure that the content is moderated. Unmoderated content can be damaging to your reputation and can lead to legal troubles. Here are four reasons why you should use content moderation.
In a world where online content is constantly proliferating, it's more important than ever to use content moderation to ensure that your website remains safe and professional. Content moderation can help you filter out inappropriate or offensive material so that your website visitors can focus on the information you're providing them. Here are just a few reasons why content moderation is such an important tool:
1) It keeps your website safe and secure.
2) It helps you maintain a professional image.
3) It prevents inappropriate or offensive material from being posted.
4) It makes it easier for people to find the information they're looking for.
5) It protects your reputation as a web-based business.
6) It increases user confidence in your website.
7) And lastly, it's essential to comply with various regulations governing online content.
Content moderation is an important part of online communication. By moderating your content, you can ensure that it is appropriate for your audience and meets your standards. There are many reasons to use content moderation, including preserving brand reputation, protecting users from harmful content, and complying with laws and regulations. Implementing a content moderation strategy can be beneficial for your business or organization.
AI content moderation API with over 99% accuracy for images and videos. Real-time responses at a fraction of the cost. End-To-End Solutions. Full-Stack Approach. Types: Video Moderation, Image Moderation, Text Moderation, Audio Moderation.
Search Results
Featured snippet from the web
A team of content moderators in place would ensure that nothing offensive or upsetting gets to your site. It will also protect your audience from possible bullying or trolling by some irrational users. Moderating user-generated content can also provide a valuable opportunity for pattern recognition.
FAQS;
Why is content moderator important?
Content moderation protects your brand — and your users.
Having a team of content moderators on hand reduces the risk of visitors seeing content they may consider upsetting or offensive. Content moderation also prevents bullies or trolls from taking advantage of your brand online.
Why is it important to use social media in moderation?
Social media moderation helps in reducing offensive, profane, and hateful comments thus making the platform safe for everybody which eventually helps brands in enhancing their online presence.
What are the uses of content moderation?
Content moderation is the job of screening for inappropriate content that users post on a platform. The goal is to safeguard the users from any content that might be unsafe or inappropriate and in turn, might ruin the online reputation of the platform its been published.
What's expected of the content moderator?
A content moderator is a skilled professional who handles the submission of user-generated content to an online platform. Their job is to ensure that content creators and managers place the content items correctly and ensure they are free from scams, errors, and any illegal or copyrighted content.
What are the types of content moderation?
6 types of content moderation you need to know about
Pre-moderation. …
Post-moderation. …

Reactive moderation. …

Distributed moderation. …

Automated moderation. …

No moderation.
What is a moderation strategy?
You get to decide what members are likely to see. Your moderation strategies shape what members see and, thus, what members do. Moderation isn't removing the bad stuff, it's making clear decisions about what you want members to be doing, and emphasizing those elements.
Conclusion :
Content moderation is an important part of online marketing, and it's something that all businesses should consider. Not only does moderating your content help to keep your website clean and professional, but it can also improve the user experience by ensuring that people see quality content when they visit your site. Let us know in the comment section if you've had success with content moderation, or if you have any questions about how it can be implemented into your own digital marketing strategy.
By using a third-party moderation service, you can ensure that all content associated with your company is appropriate and compliant with your standards. Let us know in the comment section how you moderate content on your website or social media pages. We'd love to hear from you!
What Are The Best Modern Serif Fonts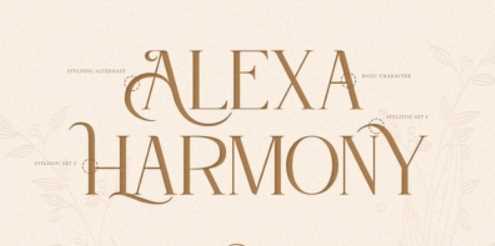 If you're looking for modern serif fonts, several options are available. For example, you can try Ravensara Sans or Optima. Or you can even use Futura. The choice is yours, but understanding the different categories will help you make the right choice.
Ravensara Sans
Ravensara Sans is a stylish sans serif font family available in 7 weights. Its clean, contemporary letterforms make it an excellent choice for various projects, from branding to album art. Its versatility also makes it an excellent choice for short texts and headlines.
Its sharp edges and rounded corners make it an excellent choice for titles, invitations, and other printed materials. It also has a full set of uppercase letters, multilingual symbols, numerals, and punctuation. This typeface's modern and clean style makes it a versatile option, making it suitable for various printing processes, including laser cutting and gold foiling.
Its clean, even lines make it an ideal choice for headlines and large text. Leaner is available in three weights and is suitable for small and large-sized text. This sans serif font family also features 510 glyphs, which are ideal for headings and logos. In addition, the font family includes the popular Grotesque Extra Bold, a modern take on the grotesque style but retains some of the character and traditionalism associated with those styles.
Optima
This sans serif typeface versatility makes it an excellent choice for print and online projects. Its gregarious nature allows it to mix well with virtually any serif design.
Another modern sans serif font is Futura PT. This geometric typeface brings modernity and complexity to the Value Serif style. Its unique style will add an edge to your design. Inspired by the classic grotesques, Futura PT is versatile and suitable for any purpose.
Its simple, geometric design is suitable for serious prose. You can use it for headers, email, websites, and other text. You can also use it in CVs and presentations. It is one of the most popular sans serif fonts in use today.
Futura
Futura is one of the most famous typefaces, based on the Bauhaus design style.Its low x-height makes it ideal for body text. The font also includes old-style figures and small capitals. It is available in both digitized and conventional versions.
It is widely considered the most important typeface from the Bauhaus movement. It blended old-style figures and geometric forms and was influenced by the design philosophy of the Bauhaus school. Renner used the design office at Bauer Type Foundry to help him create his typeface family.
It is a geometric sans-serif typeface, originally released by Paul Renner in 1927. While it shares similarities to Bauhaus typefaces, it was designed faster and with more features than its predecessors. As a result, Futura quickly became one of the most copied typefaces in graphic design history.
Final Words
Many different commercial fonts are available today, but the best modern serif fonts are versatile and easy to use. There are a variety of serif fonts out there, so it is important to find the one that will fit your needs and style. With so many options available, finding the right one can be difficult, but with a little effort, you can create beautiful and stylish documents. Read this post carefully to know more about sans serif fonts.
How to Set Up a Successful Amazon Store From Scratch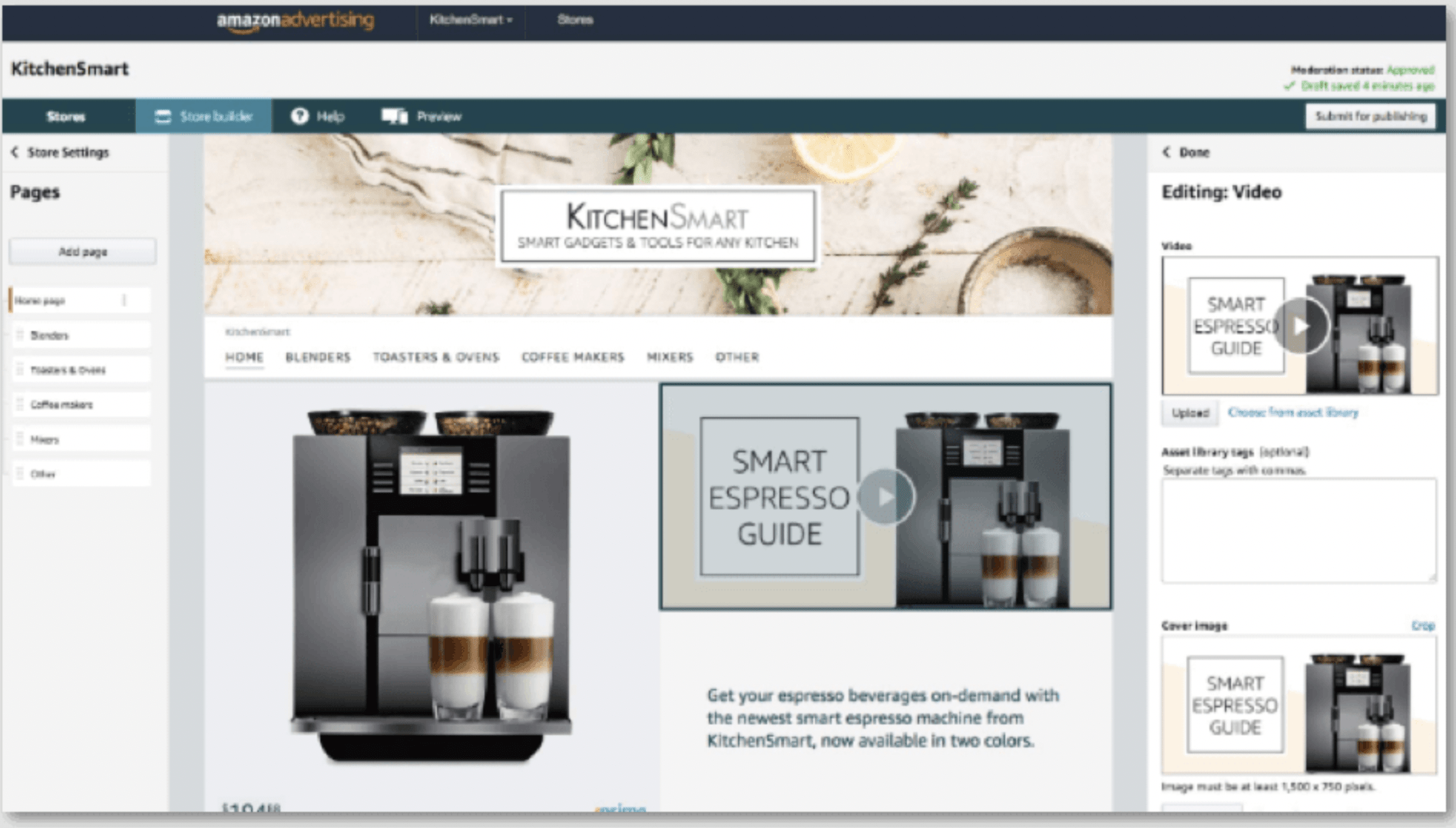 Whether you're entirely new to retailing or you're looking to move your operations online, setting up a successful Amazon store from scratch is challenging. You'll have plenty of hoops to jump through to get established on the platform in the first place, and then you'll need to pursue an aggressive marketing strategy to build your visibility and sales as quickly as possible. This article shares some tips on the process, guiding you to Amazon seller success in as short a time as possible.
Setting Up
There's a simple sign-up process for new sellers on Amazon that you'll have to follow to get featured on the platform. This will ask you to enter some data about your business, your products, and your jurisdiction. You'll need to get all of this right, though you can edit this information in the future if your store changes. You'll then be asked to upload your first products to your store. When you're doing this, there are some key tips to follow:
Only use high-quality photographs, and several of them, to show off your products
Make sure your product descriptions are high in quality and explain your products to consumers
Do pricing research to understand how your competitors are pricing similar products
These three factors – photographs, description, and price – are all paramount to your ongoing success on Amazon.
Marketing
 Now that you've set up your store and you've created exciting product listings, it's time to focus all of your energies on marketing. If you're a confident marketer in your own right, you should feel free to go it alone and use all of the tools in your repertoire to show off your new online store. If you don't feel confident in online advertising and Amazon marketing, though, you should look to partner with experts who are.
Nuanced Media are Amazon seller consultants who can help you build visibility for your store and sales on your product pages. They're able to crunch your data to identify areas in which you could benefit from a targeted marketing campaign. Get in touch with experts such as these to turbocharge your marketing efforts in your first few weeks on Amazon.
Long-Term Traffic 
Once you've made your first few hundred sales, Amazon's algorithm will recognize you as a trusted seller that they will be happy to feature on their product listings page. You'll still have some work to generate long-term traffic, views, and purchases. The key here is how you deliver for customers, as the best products will get more 5-star reviews from consumers.
You're looking to generate as many of these glowing reviews as possible, and that might mean going the extra mile to generate customer satisfaction. Wrap your products elegantly, so your package appears pleasant when it's delivered. Include a discount code in that package to encourage return customers. And do all you can to ensure it'd delivered on time, exceeding expectations where possible.
These three key tips will help you set up a successful Amazon store in as short a time as possible.