What is the Average Speed Test for the Internet?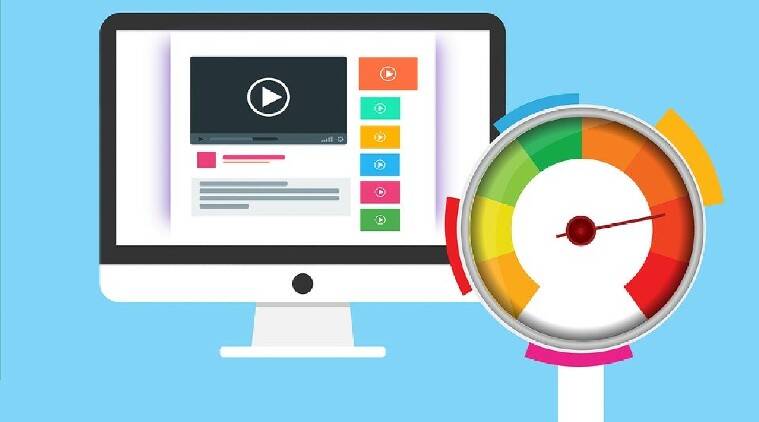 In general, fast internet service has a large Mpbs count.
Things To Know before starting in:
There is no such thing as a "good" internet connection, but you will most likely require a download average speed 12 megabits per second (Mbps) to effectively browse the web.
Internet speeds are often classified into three categories: basic, average, and advanced.
If you have multiple devices connected to your internet at the same time, you'll require internet speeds of around 25 Mbps to handle them.
Let's dive into details:
The world of internet speeds may be somewhat confusing. This is particularly true when looking for a new internet service provider or data package and are bombarded with facts and pricing sheets.
The speed of the internet is commonly measured in megabits per second (Mbps). There is no such thing as the ideal internet speed, but in general, the greater your Mbps, the better you'll browse.
The speed you desire will be determined by what you use the internet for and how many devices will be connected to the internet at the same time.
Checking your email, for example, uses significantly less internet bandwidth (and so requires less speed) than downloading files or streaming a film.
Of course, you don't typically use the internet just for one thing at a time — in fact, you certainly don't even use one device at a time.
You may also want faster internet speeds if you frequently video conference or share documents. Check your internet speed here on speedtest.
Here's a chart to assist you to figure out what speeds you'll require.
"Average" internet speeds, Explained
The average internet download speed is between 12 and 25 Mbps. This is what the majority of individuals in the United States have.
However, there are more options: "basic" service ranges from 3 to 8 Mbps download speed, while "advanced" service exceeds 25 Mbps (which the FCC also defines as "fast internet").
Keep in mind that internet service providers may have various requirements for download and upload speeds. Download speeds are often faster, so that's what you'll hear advertised. Investigate both upload and download speeds to determine your best alternative.
For comparison, the FCC specifies a minimum upload speed of 3 Mbps for fast internet. Upload speeds typically range between 1 and 15 Mbps.
To determine what kind of internet speeds you'll require, consider how you use the internet and how it falls down in the broad scheme of things:
Minimal internet use: When you only use the internet for basic tasks such as email, newspaper reading, rudimentary video, phone calls, and music streaming.
Moderate usage: You engage in all of the activities listed under "Light" usage, as well as one of the ones that follow: streaming HD video, multi-party teleconferencing, video gaming, or freelancing.
High usage: You do everything in the "minimal" usage category as well as more than one of the "Moderate" uses.
If you want to utilise the internet on a regular basis, you'll probably want to stick with average speeds of 12 to 25 Mbps.
If your family has a single user who only uses one device at a time and you fall into the moderate usage category, you might definitely get by with basic service speeds.
However, if you have four or more people or devices connected at the same time, or if you often stream 4K video or transfer huge files, you should certainly upgrade to advanced service speeds.
Even if you keep to a specific usage category, you may want to opt for higher speed to have more versatility in how you use the web. The higher your download speeds, the more apparent the difference in your internet experience.
So, if you're trapped between two solutions with only a variation of, say, 10 Mbps, you probably won't notice much of a change. However, if you go with a fibre-optic line, you may discover speeds ranging from 100 to 2,000 Mbps, so the contrast will be significant.
Fibre-optic internet is also less prone to slowdowns, so keep that in mind while making your pick.
Again, there is no such thing as a one-size-fits-all internet plan or an average internet speed. This all will be determined by how much data you utilise.