What Is the Cost of Solar Panels in the State of Virginia?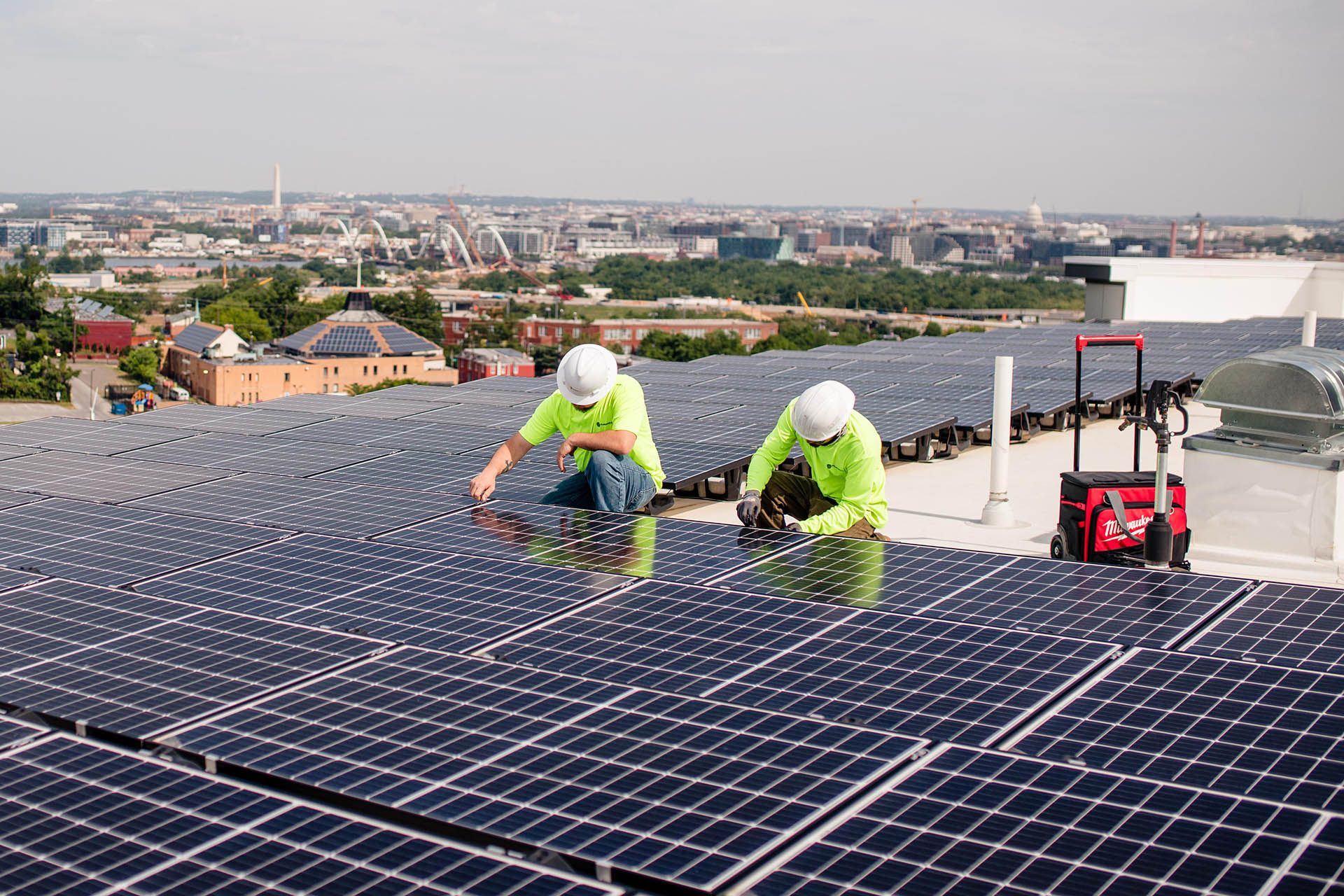 Since the USA got on board with the Paris Agreement, which aims to slash the consumption of fossil fuels within the next 20 years, the solar industry's grown by over 42%.
Like most states, Virginia's committed to driving this change. The 2020 Virginia Clean Economy Act makes it mandatory for energy providers to use only renewable energy sources by 2045.
Are you resident in this state and want to get on board with solar power before then? If so, you're probably wondering about the cost of solar panels in Virginia.
Keep reading to find out more.
Average Cost of Solar Panels ln Virginia
Currently, the cheapest 3kW solar panel installation costs around $8,730 in Virginia. Unfortunately, you'll need at least double that amount of power to run your home.
A 6kW system costs about $17,460, but you will get a 26% rebate on your federal tax for installing solar. Depending on your local municipality, you could also receive a rebate on your property tax.
That brings the total upfront cost down to $12,920.
Taking these rebates into consideration, as well as varying contractors' prices, the cost of solar panels per kWh works out to between $2.47 and $3.35 in Virginia.
These averages include installation costs for labor as well as the solar panels, inverter, and batteries you need to power your home.
With dozens of solar panel companies to choose from in Virginia, it makes sense to shop around for the best prices before you commit.
What Savings Can You Expect With Solar Energy?
According to this website, https://blueravensolar.com/virginia/, solar prices have declined by 45% in the last five years in Virginia. There's a good chance these prices will continue to fall, but don't wait to get your solar panels installed.
The sooner you get on board with solar, the sooner you'll start to enjoy huge savings on your energy bills.
From a maintenance point of view, the monthly cost of solar panels amounts to zero, and you'll save around $22,000 in energy costs over 20 years.
If you decide to invest in an off-grid system, you won't pay anything for your energy needs once you've paid for your solar panels.
With a grid-tied system, you'll still save by using less electricity from your energy provider. Plus, when you feed your excess solar power back into the grid, they'll give you a credit toward your next bill.
Renewable energy systems also increase the value of your home and make it an attractive option for buyers. So, if you decide to sell your house, you're bound to get a good return on your investment.
Is Solar Energy the Right Choice for You?
The cost of solar panels pales in comparison to the vast amounts of money you'll save once you've got your system up and running.
So, when you consider both factors, there's really no disadvantage to opting for solar power in your home as soon as you can.
Are you interested in finding out more ways you can benefit when you upgrade your home according to the latest trends? Explore our website for all the details.