Why robotic vacuum cleaners are the future essentials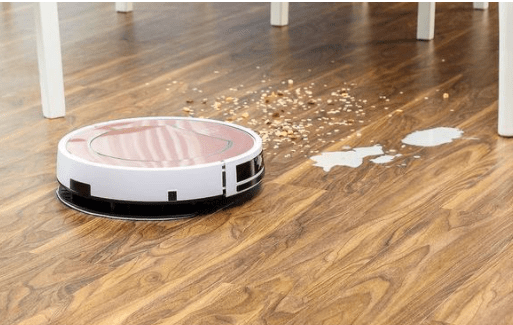 We are living in the day and age where automation is fast-tracked, with innovations happening at an exponential pace.
Robotic vacuum cleaners are one such fascinating product that have made the persisting cleaning routine easy and fun.
In the coming days, they are expected to inevitably enter our households and claim the responsibility of cleaning and maintaining good hygiene.
In the post-pandemic world, society has a severe concern about the way we maintain hygiene and health.
The smart robot vacuum cleaner will turn out to be one such essential commodity that will redefine the way we clean.
They are expected to be a valuable addition to the fast-paced lives of people, allowing them to make time for meaningful things and prioritized tasks.
Reasons why these easy-to-use, compact and cute robotic vacuum cleaners will be a significant part of daily life:
They are intelligent robots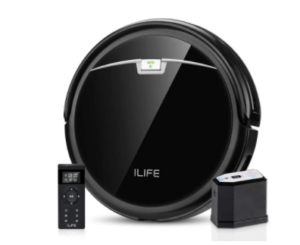 What we imagined as the future seems not very far. We already have intelligent cleaners who don't require users to assist and intervene.
The only effort on the user's part is to start the command. Whatever you witness next is the smooth cleaning process.
They are smart devices enabled with smart features 
Robotic vacuum cleaners perform deep cleaning, with sophistication similar to the one with OCD. They are smartly programmed with the inclusion of all the best features that make their functionality exciting.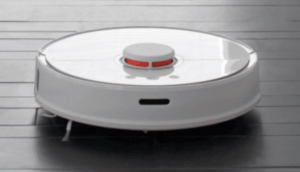 They are less noisy devices
They won't be like the trained assassins that clean the crime scene without any trace, but they'll be your silent guardians against persisting dust and dirt.
Noise reduction will be a prime feature that will let the apparatus accomplish the maximum cleaning without any disturbing noise.
You can set a scheduled time for your cleaning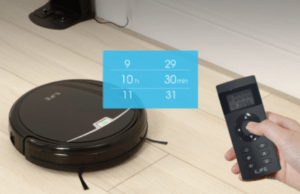 Without a doubt, a scheduled cleaning session will make your life easy with minimal worries. The scheduling feature will allow you to set a designated day and time for the cleaning process. The robotic vacuum cleaner will perform the task irrespective of your physical presence.
They even have the wet mopping mode
It is obvious to our conscience that better cleaning is accomplished with a wet mop. The robotic vacuum cleaner is incorporated with an effective wet mopping mode that performs the combined cleaning, by coupling sweeping and the actual cleaning.
They can self-charge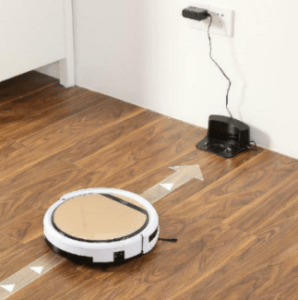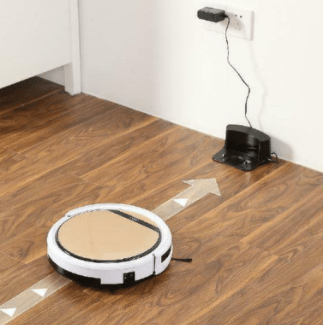 In our busy life, stacked with innumerable daily tasks, we tend to forget some things that need regular attention. Robotic vacuum cleaners are here to chuck that cleaning task off from your fully packed to-do list.
The device is made smart enough to automatically return to the dock at a charging station when the battery reaches the sub-optimal level. After getting recharged it returns to its last saved point and resumes cleaning.
 They will significantly reduce your manual work
Today's life is inevitably burdened with different varieties of stress. At the end of the day, there is little energy left to indulge in the necessary cleaning chores.
When it comes to cleaning, our subconscious easily identifies it as an inconvenient task.
Shortly, you don't have to necessarily indulge yourself physically, in performing your cleaning tasks. Autonomous vacuum cleaner will reduce your physical exhaustion, at the same time ensuring completion of your cleaning priorities.
They save the time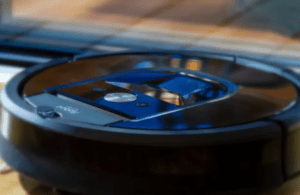 Our chaotic and inconsistent lifestyle leaves us very little time for ourselves. To eliminate our physical energy consumption for cleaning, robotic vacuum cleaners can be employed to perform the tasks of sweeping and mopping.
Your leisure time gets significantly increased, and you can fill it with things that relax and unwind your mind.
You will have more time dedicated to creating memories with your loved ones and pets. You can do anything to make your 'Me' time enriching.
They are flexible, compact, and convenient
Certain places in your house are physically unreachable to clean. They are deep cleaned once in a while, but to keep the charm of your house intact, those places need regular attention.
The future world is sure to have all the intricate corners clean because vacuum cleaners manoeuvre like ninja and cover all surfaces soft and hard. It is also integrated with the feature of adjusting itself on different surfaces.
 They save your space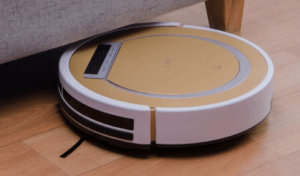 Living in a spacious place is so satisfying and comfortable. Future homes will be designed keeping in mind the optimum usage of each household equipment.
The future is very less likely to have wired devices all around.
The vacuum cleaner is designed to have a slim body. It requires very less space and is an easy fit under any normal bed or furniture.
You will enjoy your space without having to worry about making more space for this gadget.
They are smart-phone controlled
There was a time when gadgets were remote-controlled only in sci-fi movies. Their presence was only limited to the imagination.
Now, we are in the age where that imaginative thought has transitioned into being actual reality, and the technological advancements are likely to surpass what the mind can imagine.
Vacuum cleaners are easily controlled or through the mobile app. Just with a click, it obediently performs its cleaning duties.
They ensure your home is dust free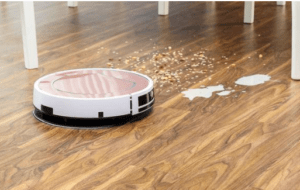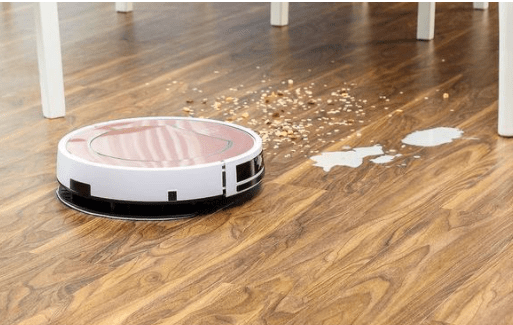 The carpets are infatuated and easily attracted to dirt. If neglected, they'll turn out to be a storage house for dust mites, debris, pet hair and dead skin cells. It can trigger people with breathing problems and reactions to allergy.
As a progressive civilization the next step we take needs to eliminate all these little bothersome problems, and of course, correct the way we healthily live.
Be it the minute dust particles, or a little bigger ones like bread crumbs, they have no chance against the bristle brush of the advanced vacuum cleaner.
They are also armed with bright LED headlights that assist in finding dust in the darkness.
 They are easy to maintain
Humans require regular maintenance and a gripped management to bring out their best, along with regular acknowledgement of their demands and tantrums.
A smart robot cleaner requires way less investment and even lesser maintenance. Since it possesses premium quality materials, compounded by the latest updated tech, it is a durable gadget built to last long.
Its operations can be easily understood by senior citizens and non-tech-savvy individuals.
Soon, their accessibility and outreach are predicted to significantly expand throughout the world.
 Smart technological devices with impressive features will be a staple choice for a comfortable life in the future world. Robotic vacuum will be a prime front-runner in revolutionizing the way normal house-hold life functions.